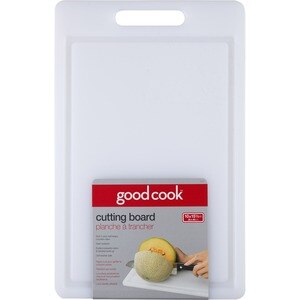 Good Cook Flexible Cutting Board 5.5" x 7.75"
5.5 x 7.75 in. Real life, real cooking. Flexible for easy slide off. Convenient and economical. Color coded for specific uses. Suitable for the dishwasher.
Prevent cross contamination. Use color coded boards for specific uses to prevent cross contamination. Green for produce, red for meat, pink for poultry, and white for fish. Care & Usage: Wash cutting boards immediately after each use, especially after cutting meat, fish, or poultry. As recommended by the FDA, cutting boards should be replaced once they develop hard to clean grooves.