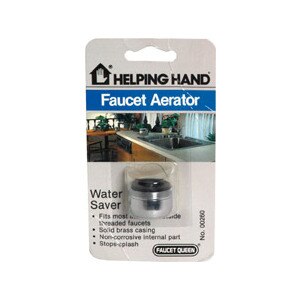 Helping Hand Faucet Aerator Water Saver
Fits most inside or outside threaded faucets. Solid brass casing. Non-corrosive internal part. Stops-splash.
Unscrew any existing attachments. Faucets with Outside Threads: Screw aerator onto faucet using thin washer only. Faucets with Inside Threads: Screw aerator into faucet using both thick and thin washers.