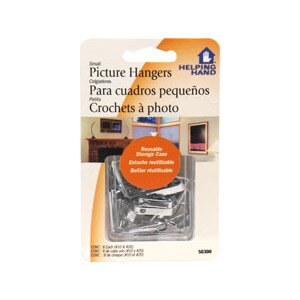 Helping Hand Picture Hangers Size Small
50300. 8 Each: No. 10 & No. 20. Reusable storage case. Made in China.
Hold hanger flush to wall. Hammer nail through both holes. Attach wire 1/3 of way down sides of frame. Leave slack in wire. Use 2 hangers for large frames.
Wear safety goggles when working with tools.