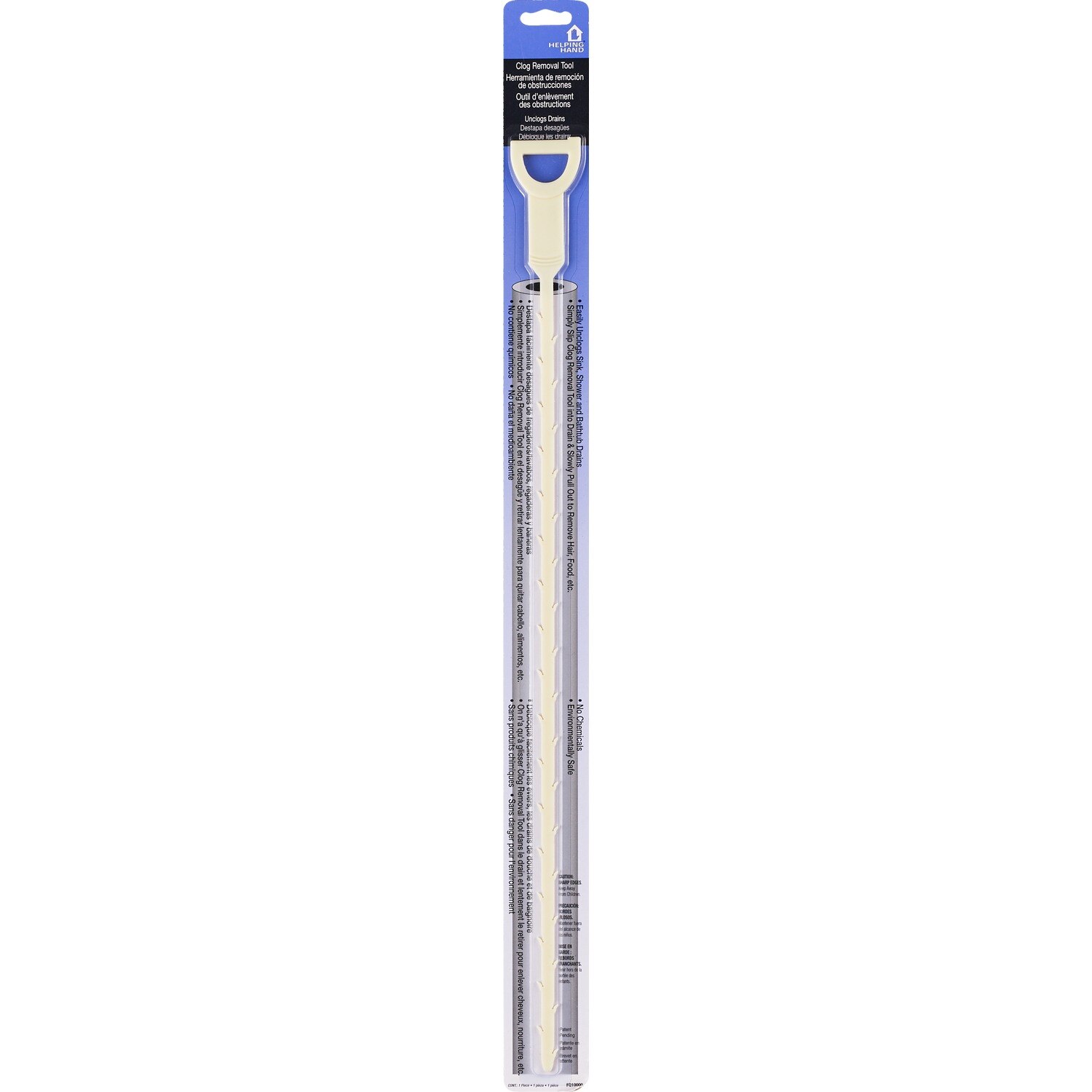 Helping Hand Zip-It Drain Cleaner
Unclog your drain in seconds. Easily unclogs your sink, shower and bathtub drains. Simply slip Zip-It into drain and slowly pull out to remove hair, food, etc. No chemicals. Environmentally safe. Non-toxic.
1. Insert Zip-It into drain. 2. Push Zip-It down drain, until handle meets top of drain. 3. Pull Zip-It back slowly to avoid possible splashing of debris. Never use Zip-It or any other drain cleaning tool soon after drain cleaning chemicals have been used! The chemical could splash on your hands or in your eyes causing serious injury. Dispose of properly!
Sharp edges. Use extreme care and protective eyewear when handling Zip-It. Throw away after each use. Do not attempt to clean - sharp edges could cause injury.