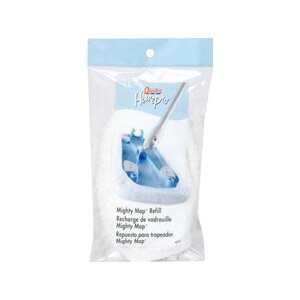 Quickie Homepro Microfiber Hardwood Floor Mop Refill
No. 0764. Refill fits Quickie Home pro Mighty Mop No. 076. Made in China.
Mighty Mop Laundering Instructions: Simply remove the Mighty Mop dusting mitt off of plastic frame, place Mighty Mop mitt in a mesh laundry bag and launder in warm (not hot) water. Wring out mitt after laundering and allow mitt to air dry. Always store with Mighty Mop head facing up and do not rest on floor or lean against wall.