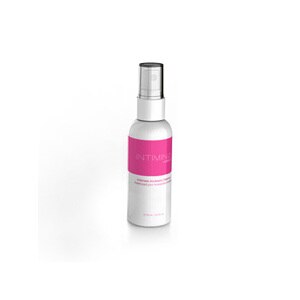 Intimina by Lelo Intimate Accessory Cleaner
Intimina by Lelo Intimate Accessory Cleaner

Intimate Accessory Cleaner is an easy-on, alcohol-free spray for products inteded for intimate use. The fast-acting formula works in seconds to cleansae the surface of the product, while the addition of zinc salts softens the solution to reduce the chances of irritation and maintain your body's nautral ph balance.
KEY ADVANTAGES::
Body-safe ingredients
Alcohol free, pH balanced and formulated to avoid skinirritation and dryness
Contains strong antimicrobial, antiviral, and antifungaldisinfectants that remove bacteria and germs in as littleas 5 seconds
Safe for use with all Intimina products and latex
INCLUDES::
Instruction leaflet
Water, Proplyene Glycol, Phenoxyethanol, Decyl Glucoside, PEG-7 Glyceryl Cocoate, PEG-12 Dimethicone, Sucralose, Sorbitol, Zinc Gluconate, Zinc Acetate, Zinc Lactate, Chlorhexidine Gluconate, Citric Acid, Disodium EDTA, Benzalkonium Chloride.