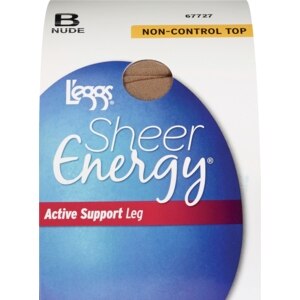 L'eggs Active Support Pantyhose B Nude
Full Support Pantyhose. More comfortable waistband. Softer panty. Get the support you need! Provides full support for legs that are on the go, all day long.
Panty: Nylon (80%), Spandex (20%). Leg: Nylon (70%), Spandex (30%).
Hand wash separately. Do not bleach. Drip dry.