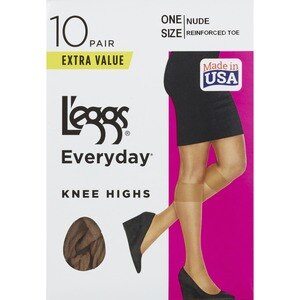 L'eggs Everyday Knee Highs One Size Reinforced Toe Nude
Enjoy the classic fit of L'eggs, every day! Your favorite styles and the comfort of L'eggs. All at a great value! Light, comfortable stay-put band. Perfect for today's more casual wardrobes. L'eggs is proud to guarantee our products against manufacturing defects. Made in USA.
Hand wash separately. Do not use bleach. Line dry.