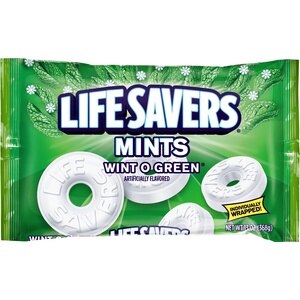 Life Savers Hard Candy Wint O Green
Artificial flavor. Eat, smile, repeat. Need to take your taste to a fresher place? Pop in a mint Life Savers, then breathe deeply and smile. Enjoy a surge of sweet, minty flavor that's sure to freshen all of your senses. Made in Canada.
Sugar, Corn Syrup, Artificial Flavor, Stearic Acid.