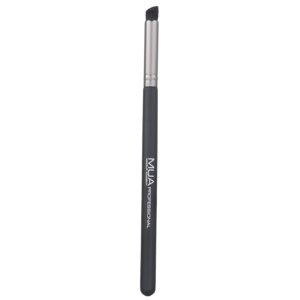 MUA Pro Angled Shadow Brush
You May Also Like
Size: 1 EA

$8.00
Cleverly contoured natural bristle brush for expert application of eye shadow powders. Designed with a uniquely angled head to provide even coverage of eye color and a flat oval surface to effortlessly sweep color over lids and brow bones. Tapered tip tucks color into the eye corners for multi-dimensional eye effects.
Product Type:

Eye Brush /Applicator
Gently rub color to create a smudged smoky effect.
Perfect for applying a wash of color over the eye.