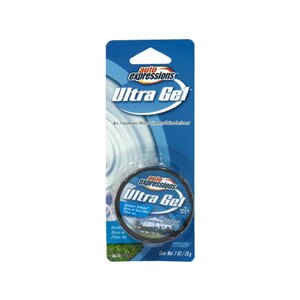 Medo Auto Expressions Ultra Gel Air Freshener Outdoor Breeze
UG-28. Use In: Auto, Smoking Area; Locker. Made in USA.
Place this concentrated gel wherever desired - in car, home, office, boat. Peel off top label and bottom tape cover. Keep product facing upright. To avoid possible staining, do not lean gel on any surface.
Keep away from heat or flames. Keep away from eyes and skin. Keep out of reach of children and pets. For Health Emergencies: 800-546-6040 or 713-546-6070.