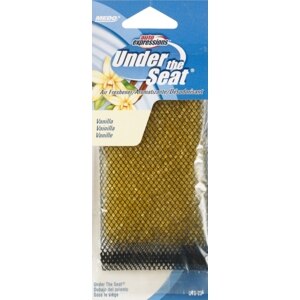 Medo Under the Seat Air Freshener Vanilla
Air freshener. Enjoy the pleasant scent of your Medo Under the Seat Air Freshener. It can be used under your seat, in the ashtray and in the door pocket of your vehicle or in bathrooms, kitchen, pet areas and garbage pails.
Remove air freshener from package. Place anywhere a pleasant fragrance is desired in your car, home, office, and boat. Do not place on vinyl, plastic, painted or varnished surfaces.
Avoid contact with eyes. Keep away for children and pets. This is not a toy.