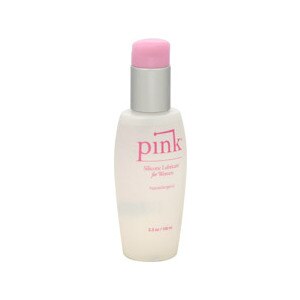 Pink Silicone Lubricant for Women
Pink Silicone Lubricant for Women was designed specially for women and their intimate needs. Fortified with Aloe Vera and Vitamin E, Pink provides restorative properties while providing moisture and lubrication for the most sensitive areas. The light unscented and flavor free formula enhances foreplay and extends intercourse. Discretely and elegantly packaged, Pink slips into your purse or travel case or sits easily on your nightstand. The lock-in pump and protective cap assures no leaks and no mess.
Dimethicone, Vitamin E, Aloe Vera, Dimethiconol, Cyclomethicone.