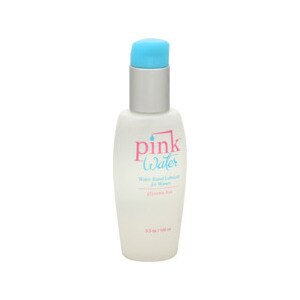 Pink Water-Based Lubricant for Women
Make a Splash! Pink Water is a water-based lubricant designed with the specific needs of women in mind. Pink Water is glycerin free for added health benefits and contains no pigment, so it does not stain fabrics. Fortified with Aloe Vera, it is gentle on your skin and all sensitive areas. Pink Water is formulated to the same high quality specification as all the Pink line of lubricants so it is highly concentrated, yet easy to wash off.
Water, HEC, PEG 45, Methylparaben, Propylparaben, Polyquaternium 5, Tetrasodium EDTA, Germall 2, Sodium Benzoate, Aspartame, Polysorbate 20, Aloe Vera Extract, Ginseng Extract, Guarana Extract, Avena Sativa Extract, Sodium Hydroxide, Propylene Glycol, Citric Acid.