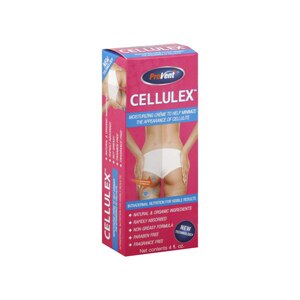 Moisturizing creme to help minimize the appearance of cellulite. Intradermal technology. Intradermal nutrition for visible results. Natural & organic ingredients. Rapidly absorbed. Non-greasy formula. Paraben free. Fragrance free. This topically applied creme nourishes the skin with natural and organic ingredients to aid the body in reducing the appearance of dimpled and orange peel skin. Natural and organic ingredients. Absorbed quickly into skin. proventhealth.com. Not greasy. ProVent skincare with intradermal technology. The Intradermal Delivery System (IDS) is a patented and patent-pending technology that allows for the effective delivery of nutritional or cosmetic ingredients into the skin. ProVent's skin care scientists have identified a complex matrix of skin-essential nutrients in a broad range of botanical ingredients. Each intradermal formulation is designed to address specific skin challenges. ProVent's proprietary formulas deliver nutrition where it is most needed - the developing new skin.
Water, Quaternium-18, Sorbitan Palmitate, Dimethyl Sulfone, Glyceryl Laurate, Olea Europaea (Olive) Fruit Oil, Panthenol, Propylene Glycol, Theophylline Citrus Medica Limonum (Lemon) Peel Oil, Caffeine, Aesculus Hippocastanum (Horse Chestnut) Seed Extract, Carnitine, Allantoin, Capric Acid, Isomerized Safflower Acid, Tocopheryl Acetate, Thioctic Acid, Triethanolamine, Glycyrrhiza Glabra (Licorice) Root Extract, Ascorbyl Palmitate, Pyridoxal-5-Phosphate.
Designed for everyday use. For best results, apply twice daily and combine with daily exercise. Lasting effects require continued use.
Keep out of reach of children. Avoid eye contact. For external use only.