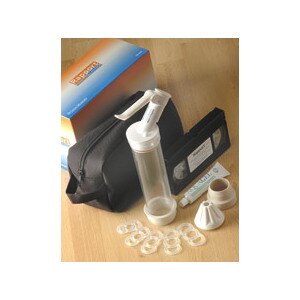 Once again you can enjoy lovemaking with the help of Rapport Classic. The clinically proven vacuum allows you to achieve and maintain an erection for up to 30 minutes without the use of drugs and without side-effects.
Over 95% Success Rate
Medical Grade Device
No Prescription Necessary
Powerful, Effective and Easy to Operate
Includes discreet carrying case and instructional video
Contains
1 Penile Tube
1 hand pump
5 penile rings
2 transfer sleeves
1 loading cone
1 tube of water soluble lubricating gel
instructions for use
1 carrying bag
Demonstration video
Rings must not be worn for more than 30 minutes.