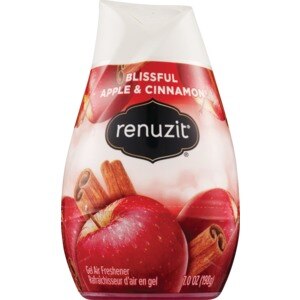 Renuzit Gel Air Freshener Fresh Picked Collection, Apple & Cinnamon
Biodegradable. Made with 97% natural ingredients. Plastic wrap does not need to be removed for use. Leave on or take off. Made in USA.
Activate air freshener by twisting and raising cover.
Keep out of reach of children and pets. Avoid extreme heat or cold.