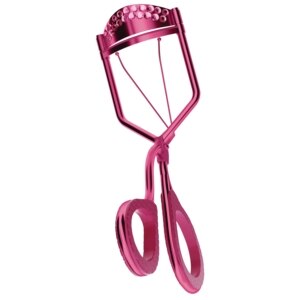 Revlon Diamond Collection Eyelash Curler
Dazzling rhinestones dress up your beauty routine. Creates beautifully upswept lashes easily, expertly. Finger grips for a comfortable, non-slip grip while curling lashes. Made in China.
To Use: Place thumb and middle finger inside finger loops, resting index finger on top of the loop around middle finger. Position the pad near base of upper lashes, resting the stabilizing bar on cheek. Gently but firmly squeeze handles together. Hold for 5 seconds, then release.