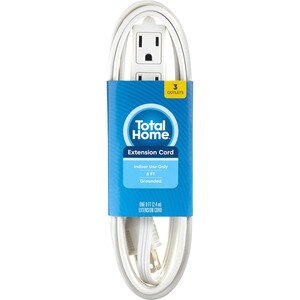 Total Home by CVS 8 Feet Indoor Cord
5 Years guaranteed. UL listed. Made in China.
To Avoid Hazards: Do not splice, repair or modify; do not use in wet conditions; do not use if damaged; unplug when not in use; do not use for permanent source of power. California Prop 65: This product contains chemicals known to the state of California to cause cancer and birth defects or reproductive harm. Wash hands after handling.