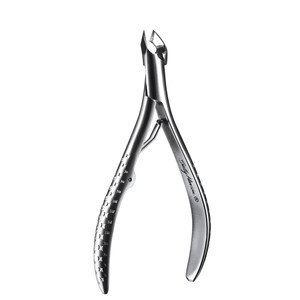 Sally Hansen Nip 'em Neat Cuticle Control Kit
Precise blade. Gently preps cuticles for cutting. Safety trims with precision. Inside: One cuticle nipper, one cuticle pusher. Precise blade. Nails look longer when cuticles are well-groomed. Complete Your Took Kit: Look for your Sally Hansen Vitamin E Nail and Cuticle Oil. Made in Pakistan.
Soak fingertips in warm water to soften cuticles. Ease back cuticle with pusher; clean under nail edge with pointed tip. Trim away excess cuticles and hangnails.