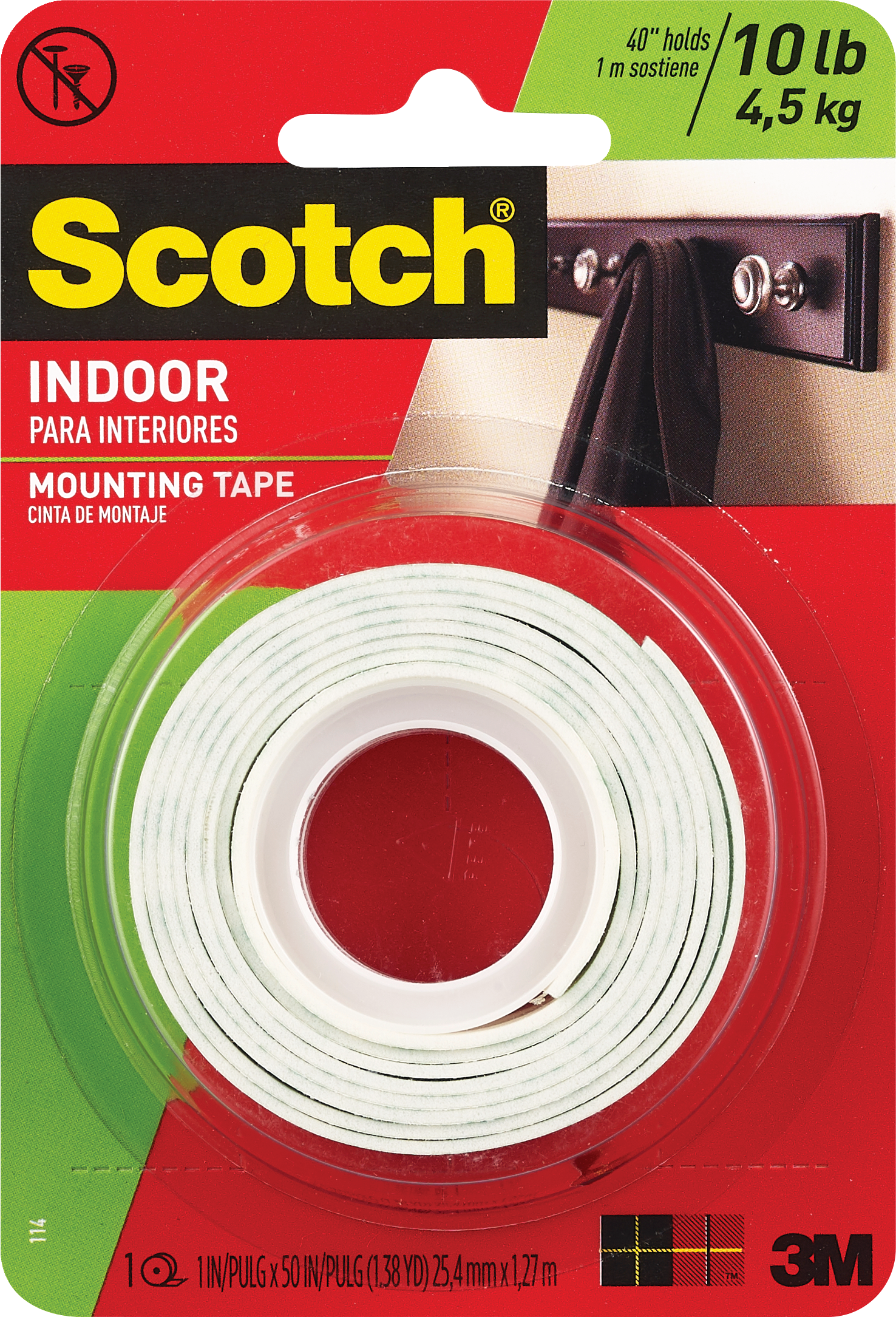 Scotch Heavy Duty Mounting Tape
1 in x 50 in. (1.38 yds). Strong, double stick foam tape. Holds up to 2 lbs (900 g). Sticky on both sides of tape. Wall-mount pictures, decorations. Use on most types of walls (not recommended for use on wallpaper or delicate surface) ceramic tile, and wood-surfaces that are clean, dry and smooth. Great ideas that stick. Made in USA.
Follow these easy-to-mount steps. Use four inches/101.6 mm of tape for each pound/450 g of weight to be mounted. Use only for mounting objects up to 2 pounds/900 g maximum. Note: This is a Heavy Duty tape and may cause damage if removed. If you must remove the mounted object, insert a knife behind the mounted object and carefully cut the tape between the adhesive surfaces. Remove the remaining material on both surfaces with thumbnail. Make light pencil lines on wall at key points around object to be mounted. Cut lengths needed from roll. Do not remove protective liners as yet. Press tape into position on back of objects to be mounted. Press firmly on liner for good adhesive contact. Remove liner and press firmly into place on wall.