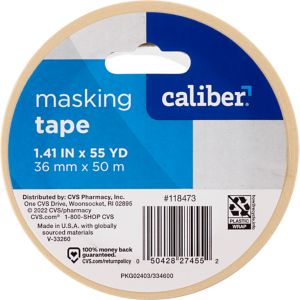 Scotch Home and Office Masking Tape
For 1 1/2 inch use. 1.5 in x 55 yd (38,1 mm x 50,2 m). Made in Canada.
How to apply Scotch masking tape: Surface to be taped must be clean and dry. To prevent residue, remove tape within 24 hours or 3 hours if exposed to sunlight. Do not apply to wallpaper, unpainted wallboard or ceiling tile.