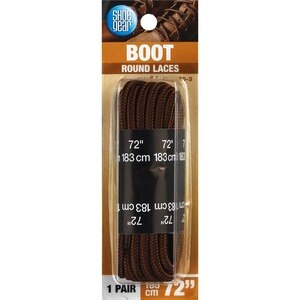 Shoe Gear Nylon Boot Laces 72 Inches Brown/Black
100% nylon. Heat formed tip; won't pull off! 1 pair. 72 inches - 183 cm. Made in USA.
Pairs of eyelets: 9 or 10. Length of laces: 72 inches. Lengths are estimated only. Lace length requirements may vary in some boot styles.