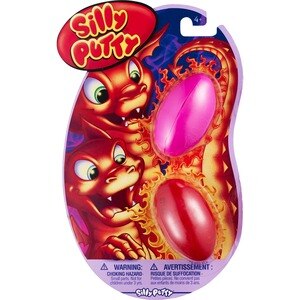 Silly Putty Variety Fun Pack
Variety fun pack! Bounces like rubber! Stretches like taffy! The real solid liquid. Stretch! - Like taffy - yet breaks into pieces. Lift-off! - Pencil marks. AP Nontoxic. Conforms to ASTM D-4236. Made in U.S.A.
Choking Hazard - Small parts. Not for children under 3 yrs. Not intended for use as ear plugs. Direct contact can cause product to stick to hair, including eyebrows, eyelashes, etc. Product contains colorants which may stain.