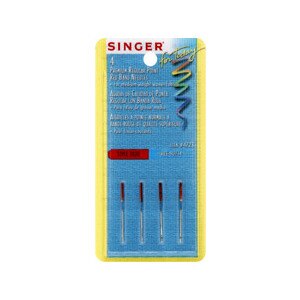 Singer For Today Premium Regular Point Red Band Needles
For medium weight woven fabrics. Style 2020. Size 90/14. Red Band Singer premium quality needles are good for use on Singer, Brother, Kenmore and other quality sewing machines. It is easy to select the proper needle and size with Singer color coded needles. Shank: Red: Regular point for woven fabrics. Below Shank: Blue Size 14: Medium weight woven fabrics - linen, poplin, gabardine, terry, medium corduroy, brocade and velvet. Made in Brazil.
This is a sharp product, keep away from children.