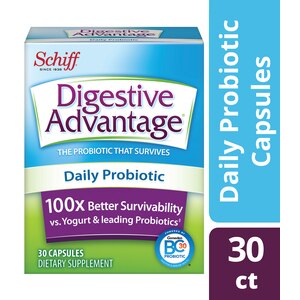 Dietary Supplement. With GanedenBC. For every body every day. The next generation probiotic. More effective than yogurt in delivering live cells. Boosts the immune system. Promotes digestive health. 30 Capsules with 2 billion cells of GanedenBC. So effective you only need 1 capsule per day. No refrigeration necessary! For better health, choose Sustenex daily! Maintaining a healthy digestive system can help your body sustain overall health. Probiotics are the beneficial bacteria that live in you digestive tract. They help the body maintain a balance vs. harmful bacteria, which can overwhelm you system. The Promise of Probiotics: In 1999, Nobel Laureate Dr. Elie Metchnikoff promoted the importance of the daily intake of probiotics in his book Prolonging Life. The Problem: The heat and pressure of manufacturing, extended shelf life the stomach's acidity devastate the viability of the bacteria contained in the majority if probiotic pills, tablets and yogurts. The Solution: GanedenBC - the naturally viable strain of healthy bacteria. It is protected by multiple layers of natural organic material that ensure its ability to withstand out body's hostile gastric environment to colonize the small intestine. Sustenex with GanedenBC helps deliver the benefits that probiotics have been promising for nearly 100 years. The Prolific Probiotic Bacteria: In a lab study of a simulated gastric stomach environment with a pH of 2.0 for two hours, Sustenex delivered more than ten times the live cells than a leading probiotic yogurt. Lactose free. (These statements have not been evaluated by the Food and Drug Administration. This product is not intended to diagnose, treat, cure or prevent any disease.)
GanedenBC (Bacillus Coagulans) 2 Billion Viable Cells. Other Ingredients: Vegetarian Capsule Shell (Hypromellose, Water, Titanium Dioxide (Color), Chlorophyll), Microcrystalline Cellulose, Magnesium Stearate and Silicon Dioxide.
Adults & Children Ages 12 & Over: Take one capsule daily with water. Keep at or below room temperature.
Do not stop taking current medications prior to discussing with your physician. Parental supervision is required for use by children. Allergy Warning: This product may contain trace amounts of casein (milk protein).