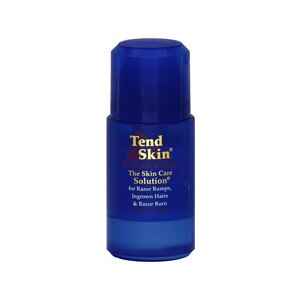 The Skin Care Solution Tend Skin Liquid Refillable Roll On
For razor bumps, ingrown hairs & razor burn. For use after shaving, waxing and electrolysis. Use on men's faces and necks; women's legs, underarms and bikini lines.
Isopropyl Alcohol, Butylene Glycol, Acetylsalicylic Acid, Cyclomethicone, Glycerin, Diglycerin, Polysorbate 80.
Apply to dry skin. Test small area 5 minutes for sensitivity. Use morning and night until area is clear, then daily after hair removal. Do not wash off.
Do not ingest. Flammable. Keep away from children. Keep out of eyes. Do not use if allergic to aspirin. Not tested for use during pregnancy/nursing. Harmful to leather, fabrics, carpet, finished surfaces. Avoid using in conjunction with exfoliants or related skin products.