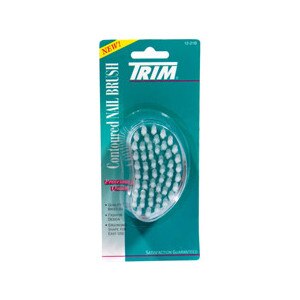 Trim Contoured Nail Brush
For over 60 years Trim has been the most trusted name in quality personal care products, offering the best customer value by providing quality at a popular price. Quality nylon Bristles. Handle is made of durable plastic for long-lasting use. Ergonomic shape for easy use.
For best results use lukewarm water with soap to clean outer nail surfaces and difficult areas underneath nails. Clean brush in warm water and air dry.
Keep out of reach of children. This product is not intended for use by children.