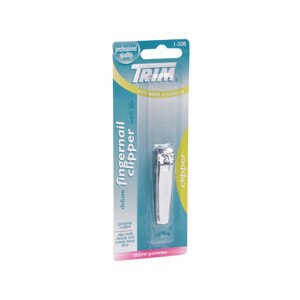 Trim Fingernail Clipper With File Deluxe
Clips nails cleanly and evenly every time. Quality steel for long lasting performance. Precision ground edges and sides for sharp, clean cut. Lever has convenient thumb pad for easy handling. Triple cut nail file for cleaning and shaping.
Ideally, nails should be cut when wet for smoother edges and best results. Cut fingernails into an oval shape and to a length which suits your preference. These nail clippers are for fingernails only.
Keep out of reach of children. This product is not intended for use by children.