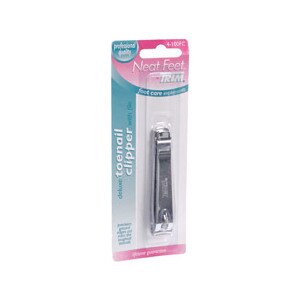 Trim Neat Feet Toenail Clipper With File
Precision ground edges cut even the toughest toenails. Enlarged opening for cutting thick toenails. Made of quality steel.
Starting at one side of the nail, clip straight across working toward the opposite side. Be sure to square the nail edge as much as possible and never clip down into the nail corners. This will help prevent ingrown toenails. Leave nail edges long enough to protect sensitive ends of toes. Use the handy fold-away file to smooth away any rough edges and finish nail.
Keep out of reach of children. This product is not intended for use by children. In case of circulatory impairment or diabetes contact your physician prior to use.