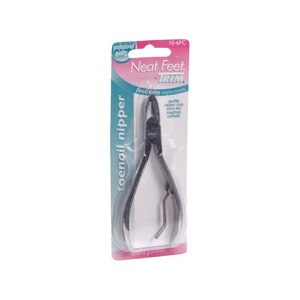 Trim Neat Feet Toenail Nipper
Quality nipper cuts even the toughest toenails. Wider opening than toenail clippers for thick toenails. Precision ground cutting edges provide clean even cuts.
Ideally toenails should be cut when wet to prevent cracking and breaking. Place nipper along toenail edge, being careful not to cut toenails shorter than tips of toes for maximum safety and comfort. Caring for your nipper: To avoid rusting keep nipper lightly oiled and in a dry place.
Keep out of reach of children. This product is not intended for use by children. In case of circulatory impairment or diabetes contact your physician prior to use.