5 steps to better sleep support
Your neighborhood CVS® HealthHUB™ is here to help provide you with sleep support. From sleep screenings and assessments, CPAP devices and supplies, to sleeping aids and more, HealthHUB has a variety of services and products for better sleep support. All in one place.
5 steps to better sleep support
1. Visit a HealthHUB location.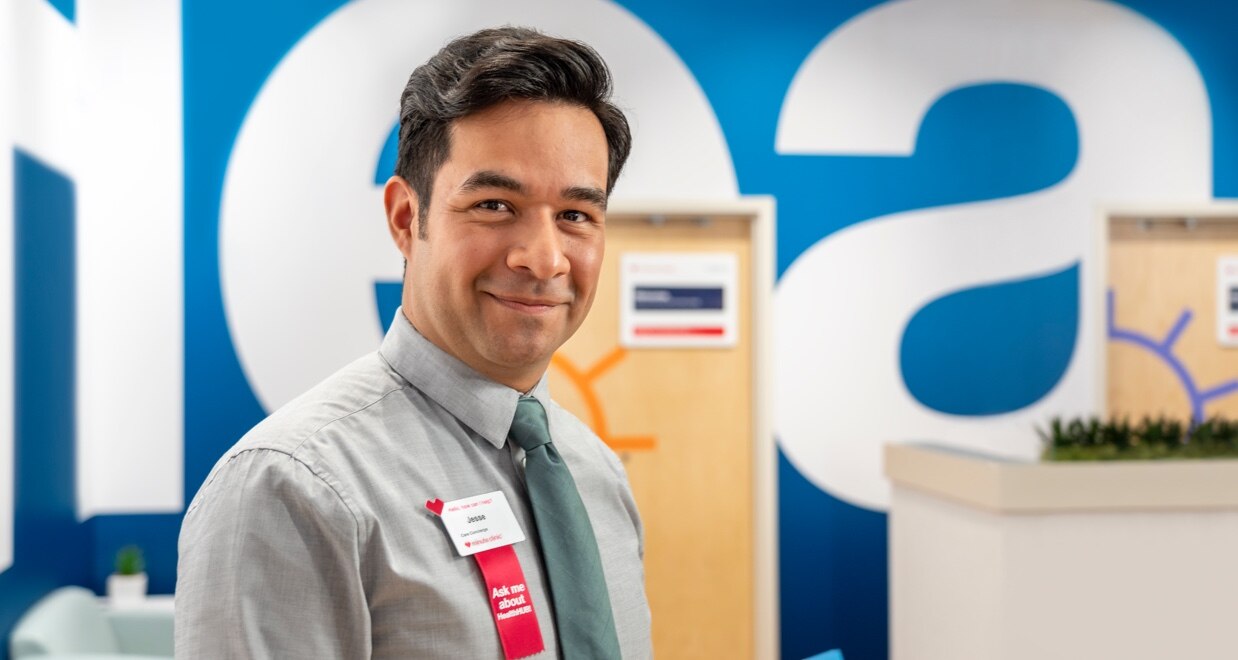 Come in and speak to our care concierge at your nearest CVS HealthHUB.Our care concierge can help show you a variety of over–the–counter sleep aids.
If you'd like to have your sleep concerns reviewed by our professional care team, or if you think you may have obstructive sleep apnea (OSA), our care concierge can help get you started with a brief, 4–question sleep survey. From there, you have the option to meet with a MinuteClinic® provider.
Want an early start?
If you like, you can take the four‐question, sleep screener survey here.
2. Set up a sleep assessment.
A MinuteClinic® provider can conduct a sleep assessment inside the clinic or during an E-Clinic visit.* This assessment will be used to determine your risk for OSA. If appropriate, the MinuteClinic provider may order you a home sleep test and will instruct on how the home test is performed.
Having a home sleep test provides you with the comfort of your own bed and saves you time by not having to travel to a sleep facility.*
For your protection:
Home testing devices are shipped to you by our third-party provider. When the home test is completed, devices are returned to the provider, thoroughly sanitized as outlined below and sent out to the next patient in need of testing.
As a special precaution, our third-party sleep test provider monitors staff members daily. They use protective coverings and barriers when working with materials.
The testing device's airflow interfaces and pulse oximeter sensors are disposable. They are discarded after use and replaced for each new patient.
Equipment including chest sensors, recording devices and airflow cables are thoroughly cleansed and disinfected with EPA-approved solutions as directed by the CDC for coronavirus disinfection.
In addition, testing equipment is shipped in new boxes.
3. Complete your home sleep test.
Your home sleep test will be delivered directly to your home by a third party. Home sleep tests can be completed overnight. Support is available from the third party 24/7, if you have any questions before or during the home sleep test process.
4. Review your results.
Upon completion of your home sleep test, an independent, third–party sleep physician will review and interpret your results. The physician will then send the interpretation and treatment recommendations to your MinuteClinic provider, who will review these results with you.
If you do test positive for OSA, your MinuteClinic provider can help you initiate treatment by writing a prescription for continuous positive airway pressure (CPAP) therapy and supplies, or other management options, as clinically appropriate.
5. Get personalized care.
Once you get your prescription from MinuteClinic, you have the option of filling your prescription at CVS Pharmacy®, and our care concierge will help you navigate our assortment of CPAP products.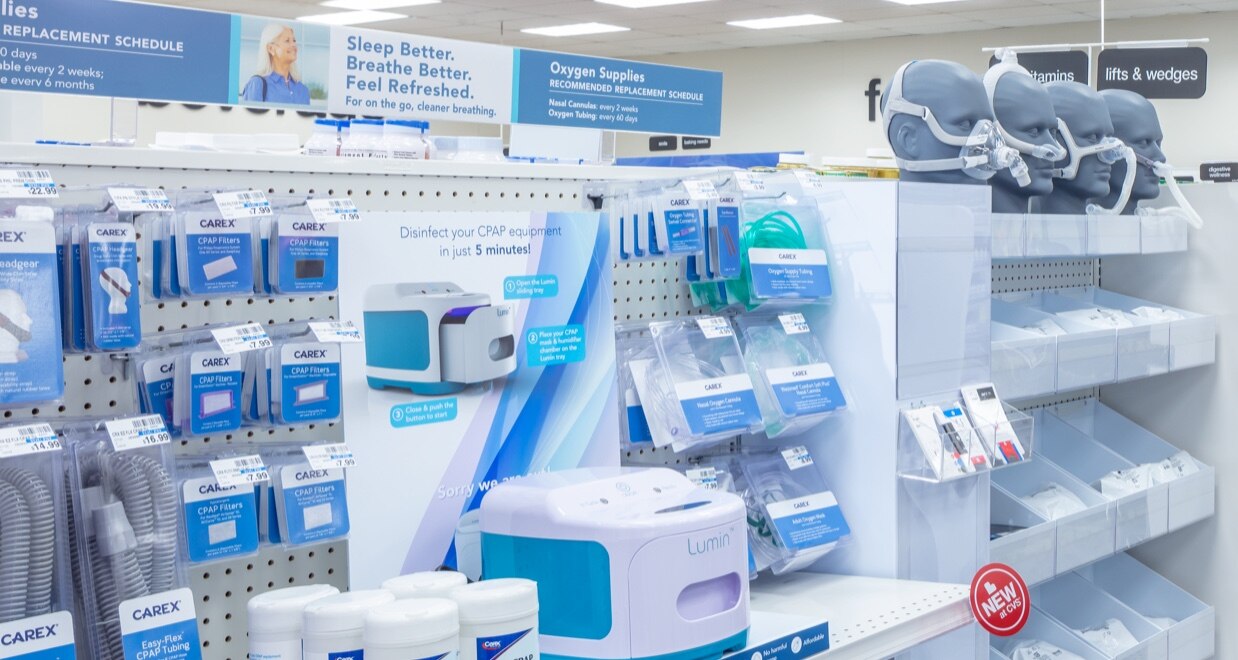 Our pharmacy team will advise on the selection and then order the products for you. They will also answer questions you may have and provide you with additional education on OSA and CPAPs. Our care concierge can also help you understand your CPAP and supplies. You'll also have the option of having our care concierge conduct an onboarding appointment with you.
From there, additional follow–up visits and ongoing treatment plan options are available at MinuteClinic.
Our professional care team is with you every step of the way, helping you on your path to a better night's sleep. To learn more or to take your first step toward getting help for your sleep concerns, find a HealthHUB location today.
Watch this.
See how HealthHUB services and products helped "Dave" and may help you on your path to better sleep support.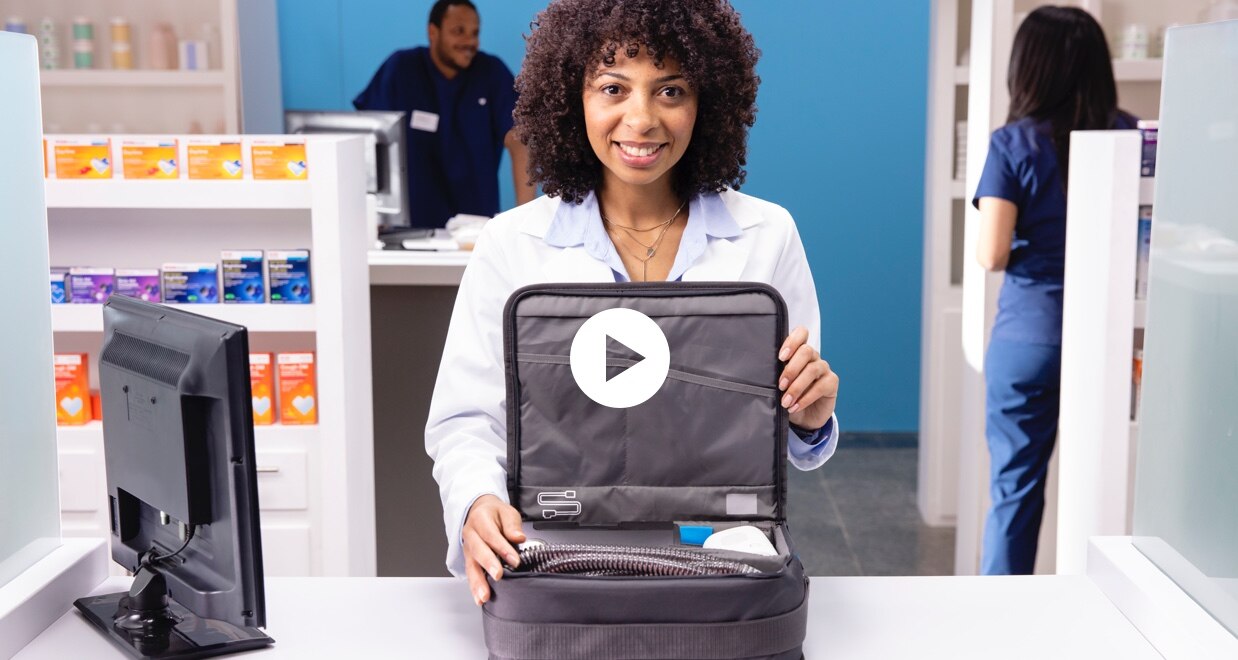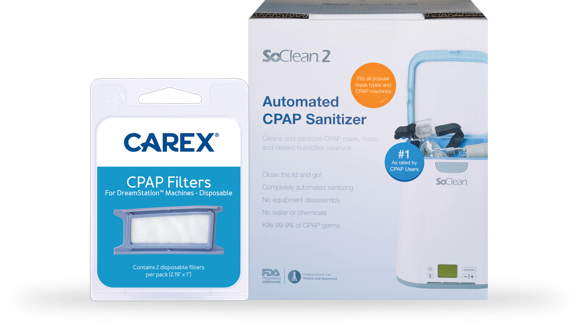 *FOR SLEEP ASSESSMENT: Sleep apnea screening performed by a MinuteClinic® nurse practitioner or physician assistant. If appropriate, your MinuteClinic provider may prescribe a home sleep test to be provided by an independent, third-party provider.
*FOR E-CLINIC VISIT: Available in select states for select conditions.
FOR CPAP ACCESSORIES: Pharmacy services provided by CVS Pharmacy, Inc. within a HealthHUB® location.