Delivery Options
Easy. Delivered.
3 delivery options. 3 great ways to save time.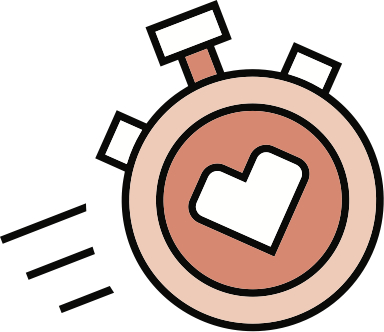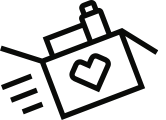 Free 1–4 day shipping*
Don't need it right now? Have health & beauty items shipped to you.
Order online or in our app
Shipped right to your door
Store favorites plus 1000s of health and beauty exclusives
Reorder quickly from past in-store and online purchases
Shop CVS.com
How free shipping works

New! Same-day delivery**
Need health & beauty essentials now? Have Instacart deliver in as little as an hour.
Order online or through the Instacart app
Delivered to your location
1000s of store favorites
Dedicated shoppers pick your products and notify you when they're on their way
Order for Instacart delivery
Choosing this option will take you to the Instacart site.
How Instacart works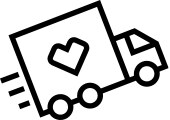 New! Rx delivery
Because running to your mailbox is easier than running out.
When your prescription is ready, request delivery in our app or call your local pharmacy
While you're at it, add select non-Rx items to your delivery
Rx deliveries arrive within 1–2 days†
No waiting or signatures required!
Learn about Rx delivery
How Rx delivery works
---
Looking for curbside pickup?
That service is no longer available, but please try our other great delivery options.
---
*Free 1–4 day shipping applies to a nonprescription order. Orders must be placed by 12 pm ET to be delivered in 1–4 business days. Select items may not be eligible for 1–4 day shipping. There may be an additional shipping and handling surcharge associated with particular items. You will be notified of any such charges during Checkout if they apply to items in your order. Learn more about shipping at CVS.com/ShippingInformation
**INSTACART® and the Instacart carrot logo are trademarks of Maplebear Inc., d/b/a Instacart. Instacart may not be available in all ZIP or post codes. See Instacart Terms of Service for more details.
† 1–2 day delivery is available for most prescription drug orders through USPS, with qualifying prescription benefit programs and insurance plans, for orders placed at most locations before 4 pm Monday through Thursday. Orders placed before 4 pm on Friday will be delivered by Monday. Orders placed at or after 4 pm on Friday or before 3 pm on Saturday will be delivered by Tuesday. Orders placed at or after 3 pm on Saturday and all Sunday orders will be delivered by Wednesday. If an order is placed, or if a delivery period falls on a USPS holiday, the delivery time will be extended by additional days, as applicable. No deliveries on Sunday or USPS holidays. Different order cut-off times may apply at some locations. Delivery may not be available at every address or from all CVS Pharmacy®, CVS Pharmacy in Target, CarePlus CVS Pharmacy® and Navarro® locations. Delivery fees apply. Delivery of select non-prescription items is available with prescription delivery at participating locations when ordering through the CVS Pharmacy app. Delivery of non-prescription items is not available from CVS Pharmacy in Target stores. Delivery may be subject to delays. Delivery orders are charged at online prices, which may vary from store prices. Coupons, ExtraBucks® Rewards, and certain in-store and online promotions are not applicable to, and ExtraBucks Rewards cannot be earned with, delivery orders. Customer must have a credit/debit card on file and may include FSA/HSA cards. FSA/HSA cards may not be used for delivery fees. Payment must be made at time of order. Refunds in connection with delivery orders will be issued on a CVS Money Card, which can only be used at CVS Pharmacy. Courier will deliver package to customer's mailbox, doorstep or other safe place. If none is available, the package will be held at the local post office for up to 15 days. After 15 days, package will be returned to pharmacy and customer must call pharmacy to reschedule delivery (additional delivery fees may apply). In select locations and for some health plans members, delivery fee may be lower. Delivery fees may be waived through 12/31/18 for customers who received free delivery from 7/26/17 to 3/31/18 through a local delivery program offered by a CVS Pharmacy (excluding same-day delivery, on-demand delivery, and 1–2 day delivery programs). Call your local pharmacy for details.