Abilify
Previous
Next
Most Commonly Used
Abilify 5mg Tab
Otsuka America Pharmaceuticals Inc

Pill Identification: A-007 5
Abilify 10mg Tab
Otsuka America Pharmaceuticals Inc

Pill Identification: A-008 10
Abilify 2mg Tab
Otsuka America Pharmaceuticals Inc

Pill Identification: A-006 2
Abilify 15mg Tab
Otsuka America Pharmaceuticals Inc

Pill Identification: A-009 15
Abilify 20mg Tab
Otsuka America Pharmaceuticals Inc

Pill Identification: A-010 20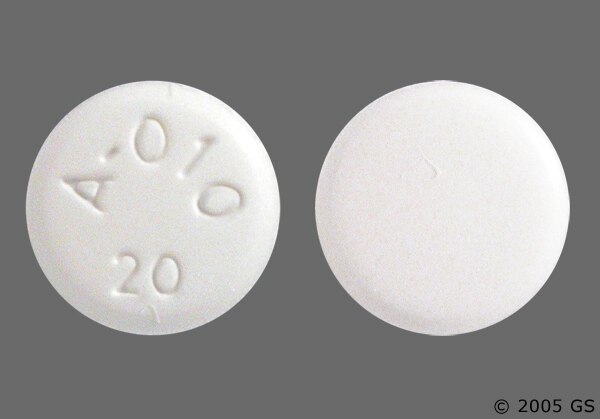 Also See:

Answers to Frequently-Asked Questions (FAQs)
Other Class Related Drugs
Additional Patient Usage Statistics
Take Action:
Common Side Effects of Abilify
If you are allergic to aripiprazole or any of the ingredients in Abilify, you may experience reactions including a rash, hives, and itching. Severe reactions may include difficulty breathing, tightness of the chest, and swelling of the mouth, lips, tongue, and face. Contact your doctor if you have an allergic reaction to Abilify.
Abilify may make you sleepy. Avoid driving, operating heavy machinery, and other potentially dangerous activities until you know how Abilify affects you. You should also not drink alcohol and avoid getting overheated or dehydrated while taking Abilify.
The U.S. Food and Drug Administration reports the following common Abilify side effects:
Nausea
Vomiting
Constipation
Headache
Dizziness
Anxiety
Insomnia
Restlessness
Inner sense of restlessness/need to move
Possible serious side effects of Abilify include:
Increased risk of stroke
A rare condition called neuroleptic malignant syndrome, or NMS, that can cause death. Symptoms include high fever; stiff muscles; confusion; changes in pulse, heart rate, and blood pressure; and sweating.
Increase in blood sugar levels, a risk to people with diabetes
Changes in cholesterol and triglyceride levels
Weight gain
Difficulty swallowing
Uncontrollable movement of your face, tongue, or other parts of the body. These are signs of a condition called tardive dyskinesia, or TD.
Decreased blood pressure
Seizures
Low white blood cell count
If you are taking Abilify with an antidepressant drug, you should watch for any sudden changes in your mood, behavior, thoughts, or feelings that may lead to suicidal thoughts or behaviors. This is very important when an antidepressant drug is started or when the antidepressant dose is changed. Call your doctor if you experience symptoms such as worsening depression while taking Abilify.