Advair HFA: Pressurized inhalation, suspension
Also see:
Reported side effects
Daily life interactions
Close All Sections

Corticosteriods and Beta Agonists Combinations
Combination drugs work in more than one way. Beta agonists stimulate Beta 1 receptors in the heart and Beta 2 receptors in the lungs & bronchial airway. Corticosteroids help make proteins that aid chemical messagers reduce swelling, redness, and pain.
"Corticosteroids provide anti&#45;inflammatory relief for many different conditions and come in drug forms such as tablets, inhalers, eye&#45;drops, and others. <br><br> The body normally responds to inflammation or cell damage by producing white blood cells and chemical messengers to fight an infection or repair damage. However, in some cases, the surge of all of these substances to a localized area of the body can cause symptoms of inflammation and damage to the bodyâ¬"s tissues. <br><br> Corticosteroids bind to steroid receptors inside cells and form a tightly joined group. When the steroid&#45;receptor &#34;group&#34; is activated, it moves inside the cell&#39;s nucleus where it is able to control the cellâ¬"s ability to make proteins. The proteins that are made decrease inflammatory chemical messengers and reduce symptoms of inflammation like swelling, redness, pain and others."
Watch a Video Showing How This Drug Works
Frequently Asked Questions (FAQs) on Advair HFA: Pressurized inhalation, suspension
Drugs Related by Class to Advair HFA: Pressurized inhalation, suspension
Previous Class name
Class Name : Combinations of B2-stimulants with Corticosteroids, Inhalant
Related Brand Name Drugs :
Most Commonly Used Drugs by Class
Related Generic Drugs :

Show More
Next Class name
CVS Pharmacy Patient Statistics for Advair HFA: Pressurized inhalation, suspension
Usage by Gender





Generic vs. Brand Name Usage*
*Brand contains same active ingredient but may not represent FDA-approved generic equivalent
Usage by Age








In-Depth Information on This Drug
Select a specific strength
to visit the detail page where you'll find :
Reported side effects
Daily life interactions
Select a Strength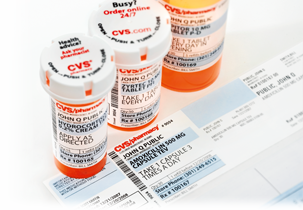 Patient Experiences with Advair HFA
We want to help you stay educated about the medications you are taking. View other
patient's observations and share your own.
Be sure to consult your health care provider before taking any medications. Other
patient's comments should not be considered medical advice or health care provider
recommendations.