Albuterol/Ipratropium: Nebulizer solution
Also see:
Reported side effects
Daily life interactions
Close All Sections

Anticholinergic and Beta Agonist Combinations
Combination medications work in more than one way. Anticholinergics reduce effects of a chemical messenger important for nerves and muscles. Beta agonists stimulate Beta 1 receptors in the heart and Beta 2 receptors in the lungs and bronchial airways.
"Anticholinergics can be used to describe any medication reducing effects of Acetylcholine, a chemical messenger important for nerve and muscle functioning. <br><br> Acetylcholine&#39;s effects are activated when attached to specific receptors. There are two major types of these receptors, nicotinic and muscarinic. Stimulation of nicotinic receptors affects the brains memory centers and skeletal muscles. Stimulation of the muscarinic receptors tightens smooth muscle in the lungs, bladder, eye, stomach and glands. <br><br> Anticholinergic medications can attach to the specific receptors to prevent acetylcholine stimulation generally or in specific locations. While not fully understood, blocking nicotinic receptors may affect memory and body movement. Blocking specific muscarinic receptors causes smooth muscle relaxation. This can lead to greater airflow in the lungs, reduced nausea or motion sickness, fewer urges to urinate, dilation of the pupil in the eyes and reduced bodily secretions."
Watch a Video Showing How This Drug Works
Frequently Asked Questions (FAQs) on Albuterol/Ipratropium: Nebulizer solution
Drugs Related by Class to Albuterol/Ipratropium: Nebulizer solution
CVS Pharmacy Patient Statistics for Albuterol/Ipratropium: Nebulizer solution
Usage by Gender





Generic vs. Brand Name Usage*
*Brand contains same active ingredient but may not represent FDA-approved generic equivalent
Usage by Age








In-Depth Information on This Drug
Select a specific strength
to visit the detail page where you'll find :
Reported side effects
Daily life interactions
Select a Strength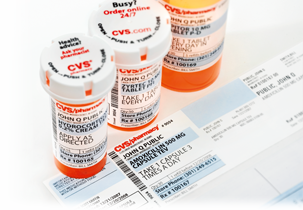 Patient Experiences with Albuterol/Ipratropium
We want to help you stay educated about the medications you are taking. View other
patient's observations and share your own.
Be sure to consult your health care provider before taking any medications. Other
patient's comments should not be considered medical advice or health care provider
recommendations.