Ciprofloxacin
Previous
Next
Most Commonly Used
Ciprofloxacin 0.2% Otic Soln Ciprofloxacin 250mg Tab
Aurobindo Pharma USA Inc.

Pill Identification: C | 95
Ciprofloxacin 0.3% Ophth Soln Ciprofloxacin 500mg Tab
Aurobindo Pharma USA Inc.

Pill Identification: C | 94
Ciprofloxacin 750mg Tab
Teva Pharmaceuticals USA

Pill Identification: LOGO 5313,TEVA | 5313,750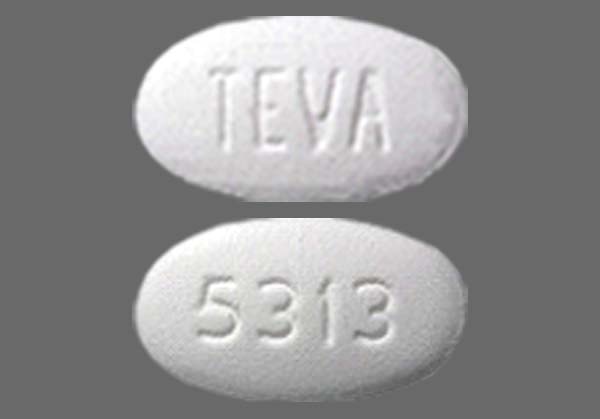 Ciprofloxacin 750mg Tab
Teva Pharmaceuticals USA

Pill Identification: LOGO 5313,TEVA | 5313,750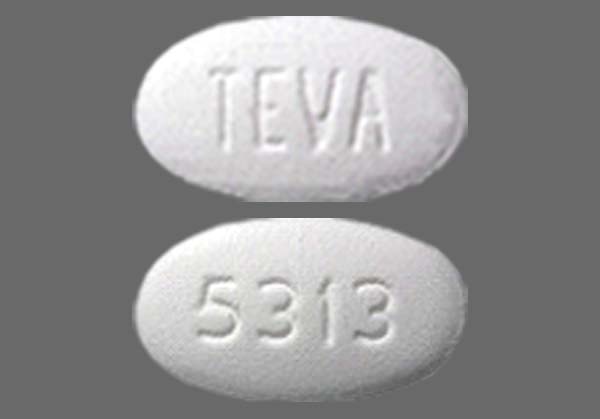 Also See:

Answers to Frequently-Asked Questions (FAQs)
Other Class Related Drugs
Additional Patient Usage Statistics
Take Action:
Common Side Effects of Ciprofloxacin
Before you start taking ciprofloxacin, tell your doctor if you have any allergies or medical conditions. Also, give your doctor a complete list of all the medicines you are taking. Make sure you also tell your doctor about any over-the-counter medicines or herbal supplements that you are taking, because they may interact with ciprofloxacin. Be sure to mention if you are taking antacids, because you may need to avoid taking them close to the time you take ciprofloxacin. Also tell your doctor if you are pregnant, planning to become pregnant, or are breast-feeding before you start your prescription for ciprofloxacin.
Use caution when driving or using machinery when taking ciprofloxacin until you know if ciprofloxacin makes you dizzy, confused, or tired. Also take care to protect yourself from the sun. Ciprofloxacin can make your skin more sensitive.
If you start feeling pain, swelling, or stiffness, or have trouble with muscle movement, stop taking ciprofloxacin and get emergency help. Tendinitis is a potential risk of taking ciprofloxacin. It is caused when tissue that connects bone to muscle in your body swells. In some cases, taking ciprofloxacin might cause a tendon to rupture. Tendinitis can happen while you are taking ciprofloxacin or months later. While tendonitis can happen to anyone taking ciprofloxacin, it most often happens in people over age 60, those taking corticosteroids, or those who have had a kidney, heart, or lung transplant.
You may experience side effects while taking ciprofloxacin. Unless the following side effects are severe or become bothersome, they don't usually need medical attention:
Diarrhea
Headaches
Vaginal itching or discharge
Urgent need to urinate
Nausea or upset stomach
White patches or sores in the mouth
Get immediate medical help if you are taking ciprofloxacin and have any of the following side effects:
Severe diarrhea or stomach cramps, up to two months after you stop taking ciprofloxacin
Skin problems such as rash, blisters, hives, or itching
Swelling of areas on your head, neck, or extremities
Hoarseness, wheezing, or difficulty breathing or swallowing
Changes in heart rate
Fainting
Fever
Joint or muscle pain
Unusual bruising or bleeding
Extreme tiredness, lack of energy, or loss of appetite
Pain in the upper right part of the stomach
Yellowing of the skin or eyes
Dark-colored urine
Flu-like symptoms
Seizures, dizziness, confusion, restlessness, or anxiety
Sleep problems or nightmares
Paranoia, hallucinations, or suicidal thoughts
Uncontrollable shaking or pain, burning, tingling, or numbness
Ciprofloxacin should not be taken alone with dairy products or juices that contain calcium unless they are part of a meal. Take ciprofloxacin at the same time each day.
Finish your entire prescription of ciprofloxacin, unless you experience symptoms of tendinitis or tendon rupture. If you don't finish it, the bacteria may become resistant to ciprofloxacin.