Coumadin
Previous
Next
Most Commonly Used
Coumadin 5mg Tab
Bristol Myers Squibb Pharma Co

Pill Identification: COUMADIN 5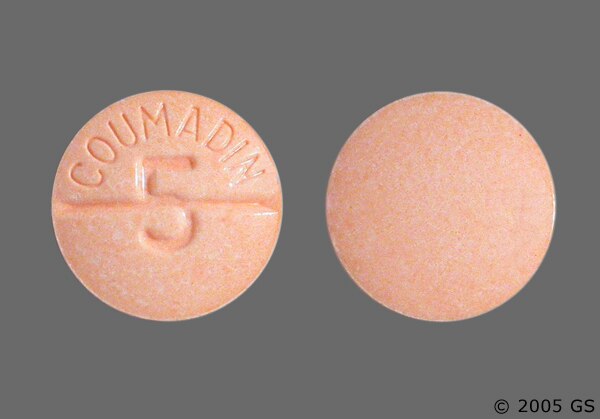 Coumadin 2mg Tab
Bristol Myers Squibb Pharma Co

Pill Identification: COUMADIN 2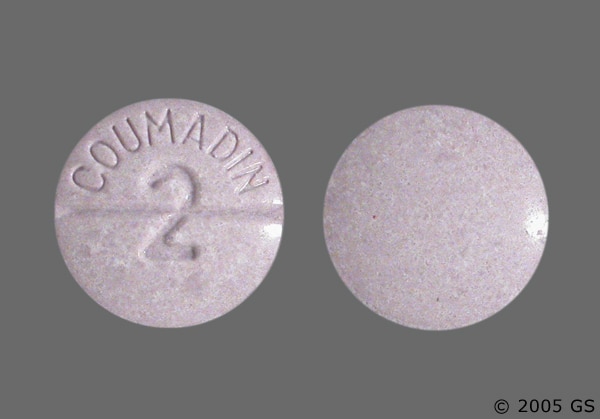 Coumadin 1mg Tab
Bristol Myers Squibb Pharma Co

Pill Identification: COUMADIN 1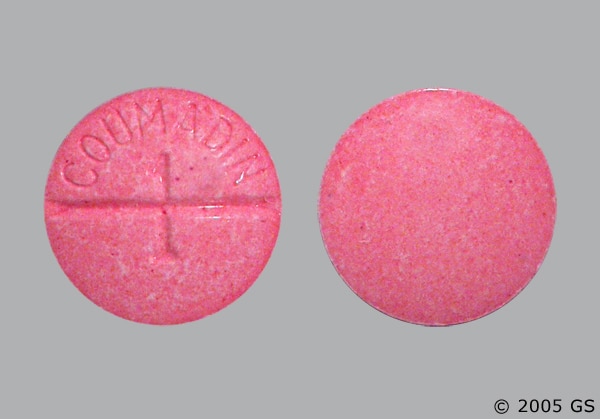 Coumadin 2.5mg Tab
Bristol Myers Squibb Pharma Co

Pill Identification: COUMADIN 2 1/2
Coumadin 4mg Tab
Bristol Myers Squibb Pharma Co

Pill Identification: COUMADIN 4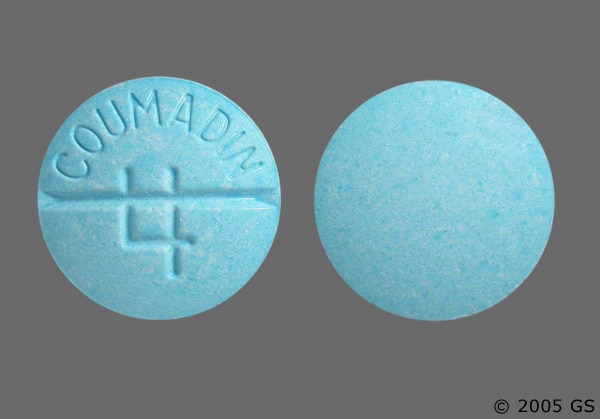 Also See:

Answers to Frequently-Asked Questions (FAQs)
Other Class Related Drugs
Additional Patient Usage Statistics
Take Action:
Common Side Effects of Coumadin
Coumadin can cause serious bleeding problems. Contact your doctor if you experience:
Unusual bleeding or prolonged bleeding from cuts
Pain, swelling, or discomfort
Coughing up or vomiting blood, or vomit that looks like coffee grounds
Headaches, dizziness, or weakness
Nosebleeds or bleeding gums
Heavier menstrual bleeding than usual
Pink or brown urine
Red or black stools
If a blood clot forms and stops the flow of blood to a part of your body while you are taking Coumadin, you will have pain, color, or temperature changes to that area because your tissues are dying and gangrene may start to set in. If your toes hurt or turn purple, this is called "purple toes syndrome." Get medical help right away if you have any of these symptoms.