Lipitor: Oral tablet (10mg)
Also see:
Get answers to Frequently Asked Questions (FAQs)
Find other class related drugs
Find additional patient usage statistics
Visit Drug Summary Page
What is this Medicine?
ATORVASTATIN (a TORE va sta tin) is known as a HMG-CoA reductase inhibitor or 'statin'. It lowers the level of cholesterol and triglycerides in the blood. This drug may also reduce the risk of heart attack, stroke, or other health problems in patients with risk factors for heart disease. Diet and lifestyle changes are often used with this drug.
CVS Pharmacy Patient Statistics for Lipitor: Oral tablet(10mg)
Generic vs. Brand Name Usage*
*Brand contains same active ingredient but may not represent FDA-approved generic equivalent
In-Depth Information
Lipitor 10mg Tablet
NDC: 000710155
Prescription Required

FDA Approved
Storage Information
Store at controlled room temperature (between 68 and 77 degrees F)
Close All Sections

Daily Life Interactions for Lipitor 10mg Tablet
Elements of your daily lifestyle may have an effect on the medications you are taking. Drug interactions can result in unwanted side effects, reduce the effectiveness of your medicine or possibly increase the action of a particular medicine.
Close All Interactions


Major Lifestyle Interaction
Grapefruit juice and Lipitor 10mg Tablet(Atorvastatin Calcium)
Grapefruit juice and Atorvastatin(Atorvastatin Calcium)
Side effects from Atorvastatin may get worse if you drink grapefruit juice. Do not take Atorvastatin with grapefruit juice. Discuss with your health care provider why Atorvastatin and grapefruit juice should not be taken together. Orange juice is safe to drink with Atorvastatin. Contact your prescriber immediately if you experience unexplained muscle aches, muscle pain or tenderness, general weakness or fatigue, side or back pain, or decreased urination while taking Atorvastatin.
Pregnancy & Lactation Information

Lactation
Avoid - This drug is known to cause harm to infants when taken by nursing mothers.
Visit the Drug Summary page where you can:
Get answers to Frequently Asked Questions (FAQs)
Find other class related drugs
Find additional patient usage statistics
Learn More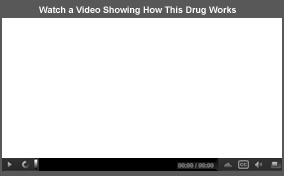 Patient Experiences with Lipitor
We want to help you stay educated about the medications you are taking. View other
patient's observations and share your own.
Be sure to consult your health care provider before taking any medications. Other
patient's comments should not be considered medical advice or health care provider
recommendations.