Lithium
Previous
Next
Most Commonly Used
Lithium Carbonate 150mg Cap
Hikma Pharmaceuticals USA Inc.

Pill Identification: 54 213 54 213
Lithium Carbonate 300mg ER Tab
Hikma Pharmaceuticals USA Inc.

Pill Identification: 54 107
Lithium Carbonate 300mg Cap
Camber Pharmaceuticals Inc

Pill Identification: H 98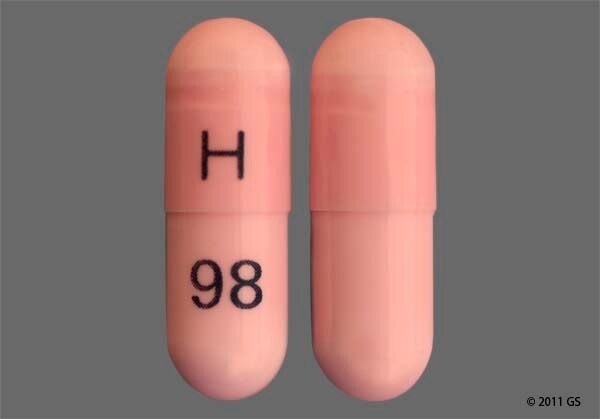 Lithium Carbonate 450mg ER Tab
Hikma Pharmaceuticals USA Inc.

Pill Identification: 54 346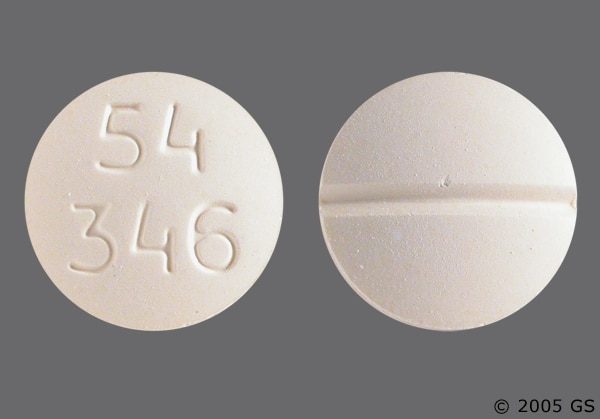 Lithium Carbonate 600mg Cap
Hikma Pharmaceuticals USA Inc.

Pill Identification: 54 702 54 702
Also See:

Answers to Frequently-Asked Questions (FAQs)
Other Class Related Drugs
Additional Patient Usage Statistics
Take Action:
To avoid releasing too much lithium into your body all at once, never break, crush, or chew lithium capsules or tablets. Take the capsules or tablets whole. You may take lithium with food if you have an upset stomach.
If you miss a dose of lithium, take it as soon as you remember. If it is almost time for your next dose of lithium, skip the missed dose and take your next lithium dose at the regularly scheduled time.
Before taking lithium, tell your doctor about any medicines you are taking. Make a complete list of all the medicines that you take, including over-the-counter medicines and herbal supplements. Give this list to your doctor. Some medicines should not be taken with lithium, and others may interact to change the amount of lithium in your body.
Also tell your doctor if you smoke, drink alcohol, or use illegal drugs. Some items may interact with your medicine. Taking lithium may make you drowsy or dizzy. Do not drive or operate machinery until you know how lithium affects your body.
Health professionals suggest not taking lithium if you are pregnant or breast-feeding.
Let your doctor know if you have:
Any drug allergies
Heart problems, irregular EKG, or if you have been told that you have Brugada syndrome
Thyroid problems
Kidney disease
Plans to have surgery
Dehydration or low levels of sodium in your blood
Your doctor will carefully monitor you and may check your kidneys periodically to make sure there is no harm caused by lithium.
Seek medical help if you have an allergic reaction to lithium. Symptoms of an allergic reaction include itching, hives, trouble breathing, and swelling of your face, lips, tongue, or throat.
Serious side effects of lithium that may need immediate emergency attention may include:
Restless muscle movements in your eyes, jaw, tongue, or neck
Weakness, fever, restless feeling, confusion, eye pain, or vision problems
Extreme thirst, or increased or decreased urination
Pain, cold feeling, or discoloration in your fingers or toes
Fever with muscle stiffness, sweating, or uneven or fast heartbeat
Hallucinations or seizure
Light-headedness, fainting, or slow heart rate
It is important for you and your family to be able to notice early signs of lithium toxicity. These signs include vomiting, drowsiness, muscle weakness, lack of coordination, tremor, or muscle weakness. Call your doctor immediately if you have any of these serious side effects.
Other side effects of lithium that you should tell your doctor about right away about include:
Blurred vision or ringing in your ears
Trouble speaking or swallowing
Severe dizziness, nausea, vomiting, or diarrhea
Confusion
Increased urination
Loss of appetite
Seizures
Fast, slow, or irregular heartbeat
Unusually tired or weak
Let your doctor know if you have any side effect of lithium that gets worse, worries you, or does not go away. Less serious side effects of lithium may include:
Acne
Mild tremor of the hands
Thinning or brittle hair
Mild stomach pain or diarrhea
Itching skin
Keep all your doctor visits while taking lithium. Your doctor will want to know often how lithium is working for you, if your dosage needs to be changed, and to ask you about side effects.