Nexium
Previous
Next
Most Commonly Used
Nexium 40mg DR Cap
AstraZeneca LP

Pill Identification: 40mg,NEXIUM 40mg
Nexium 40mg DR Cap
AstraZeneca LP

Pill Identification: 40mg,NEXIUM 40mg
Nexium 20mg DR Cap
AstraZeneca LP

Pill Identification: 20mg,NEXIUM 20mg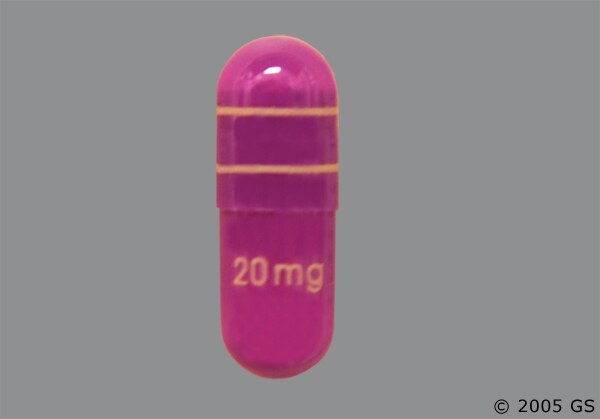 Nexium 20mg DR Cap
AstraZeneca LP

Pill Identification: 20mg,NEXIUM 20mg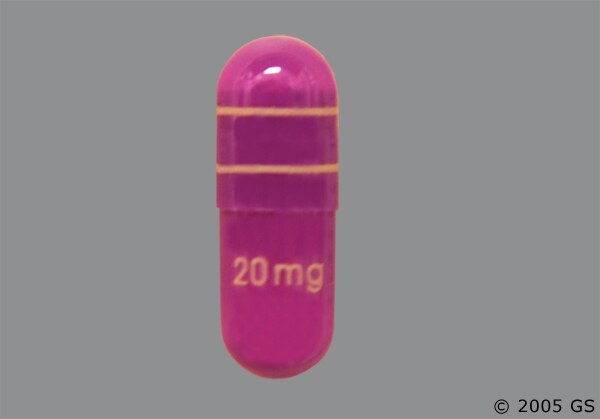 Nexium 10mg DR Pwd for Susp Also See:

Answers to Frequently-Asked Questions (FAQs)
Other Class Related Drugs
Additional Patient Usage Statistics
Take Action:
Common Side Effects of Nexium
Tell your doctor if you have:
Allergic reactions to any medicine, including Nexium or other proton pump inhibitors (AcipHex®, Prevacid®, Prilosec®, or Protonix®).
Severe liver disease
Low levels of magnesium in your blood
Signs of an allergic reaction to Nexium include hives, trouble breathing, and swelling of face, lips, tongue, or throat.
Taking Nexium may cause severe diarrhea. Contact your physician immediately if you suffer persistent watery stools, stomach pain, or fever.
Other side effects of Nexium can include:
Nausea, stomach pain, gas, and constipation
Drowsiness
Mild diarrhea
Headaches
Dry mouth
Call your doctor if you have side effects with Nexium that become severe, worry you, or will not go away. These could include:
Chest pain or tightness
Fast or uneven heart rate
Dark yellow or brown urine
Fever, sore throat, or extreme fatigue
Tremors
Jerky muscle movements
Muscle spasms
Trouble breathing
Unusual bruising or bleeding
Taking high doses of Nexium for long periods of time can increase your risk of fractures of the hip, wrist, or spine caused by osteoporosis. Talk to your doctor about your risk of osteoporosis while taking Nexium.