Propranolol
Previous
Next
Most Commonly Used
Propranolol 80mg ER Cap
Breckenridge Inc

Pill Identification: 80 RD203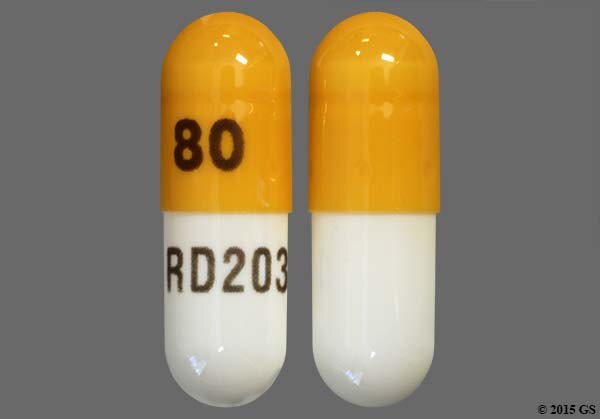 Propranolol 60mg ER Cap
Breckenridge Inc

Pill Identification: 60 RD203
Propranolol 120mg ER Cap
Breckenridge Inc

Pill Identification: 120 RD203
Propranolol 10mg Tab
Impax Generics, a division of Impax Laboratories, Inc.

Pill Identification: DAN 5554 | 10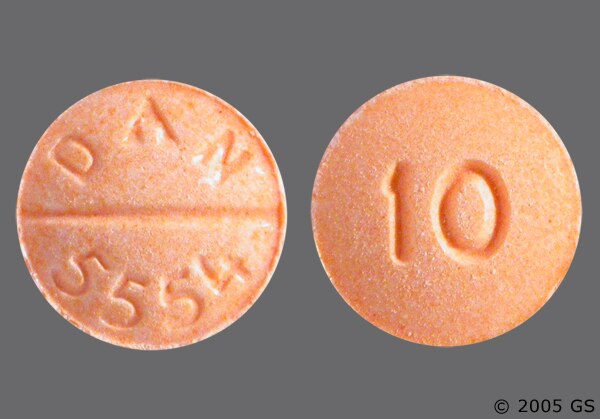 Propranolol 160mg ER Cap
Breckenridge Inc

Pill Identification: 160 RD203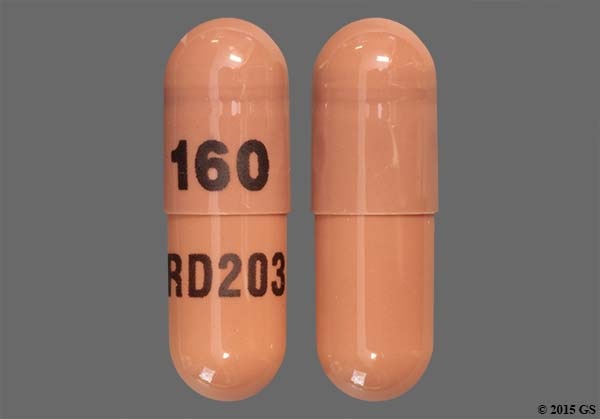 Also See:

Answers to Frequently-Asked Questions (FAQs)
Other Class Related Drugs
Additional Patient Usage Statistics
Take Action:
Common Side Effects of Propranolol Hydrochloride
Before taking propranolol, your doctor will want to know about any health conditions you have had and any medicines you take. Give your doctor a complete and up-to-date list of these. In the list of all the medicines that you take, include vitamins, over-the-counter medicines, herbal remedies, and supplements. Your doctor will want to check to make sure propranolol does not have interactions with your other medicines.
Propranolol comes as tablets, extended-release capsules, and a liquid form. Take propranolol as directed by your doctor. If you miss a dose, take it as soon as you realize it, unless it is almost time for the next dose. Do not double a dose to make up for a missed one.
Symptoms of a propranolol overdose include:
Slow or uneven heartbeat
Weakness
Dizziness
Fainting
It is important to take your propranolol exactly as directed, even if you feel well. Stopping propranolol can be dangerous and worsen your condition. Tell your doctor if you do not think propranolol is working for you.
Make sure other doctors you see know that you're taking propranolol. Propranolol can interfere with some medical tests. If you need any surgery, including dental procedures, tell your doctor or dentist that you are taking propranolol. Your doctor may decide to have you stop taking propranolol for a brief time.
If you have chest pain that gets worse or happens more often while taking propranolol, get emergency help, or call 911 right away.
Propranolol may cause side effects. Some common side effects include:
Upset stomach
Nausea
Diarrhea or constipation
Sexual problems
Dry eyes or vision changes
Hair loss
Feeling tired or weak
Change in sexual performance
Let your doctor know if these symptoms get worse, worry you, or do not go away over time. There may be steps you can take to ease side effects.
Some serious side effects of propranolol include:
Trouble breathing
Changes in blood sugar levels
Unusual bleeding or bruising
Swelling in the hands, feet, or ankles
Muscle cramps or weakness
Severe vomiting
Rapid, slow, or uneven heartbeat
A severe skin reaction
Cold hands or feet
Propranolol can cause a serious allergic reaction. Signs of an allergic reaction include skin rash, itching, hives, or swelling of the face, lips, or tongue. Get emergency help right away for these or any severe symptoms you notice while taking propranolol.
Propranolol can make you drowsy. Don't drive or operate heavy machinery until you know how propranolol affects you. Alcohol can add to this effect.