Prozac
Previous
Next
Most Commonly Used
Prozac 20mg Pulvule
Eli Lilly and Co

Pill Identification: DISTA 3105 PROZAC 20 mg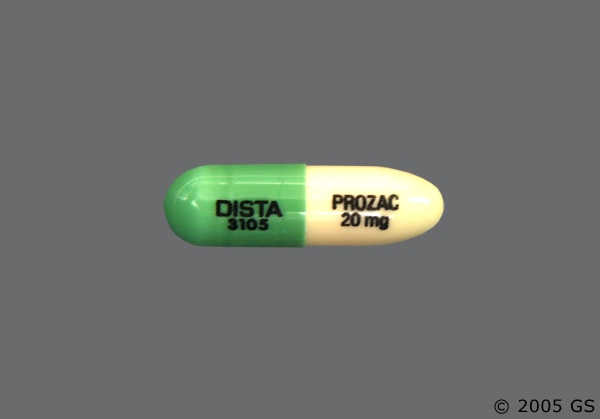 Prozac 20mg Pulvule
Eli Lilly and Co

Pill Identification: DISTA 3105 PROZAC 20 mg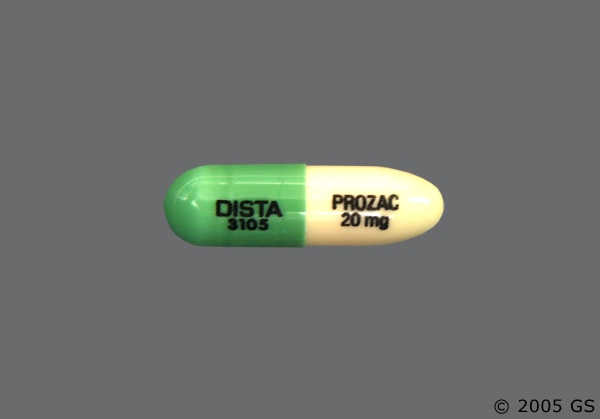 Prozac 40mg Pulvule
Dista Products Co Div Eli Lilly and Co

Pill Identification: DISTA 3107 PROZAC 40 mg
Prozac 10mg Pulvule
Dista Products Co Div Eli Lilly and Co

Pill Identification: DISTA 3104 PROZAC 10 mg
Also See:

Answers to Frequently-Asked Questions (FAQs)
Other Class Related Drugs
Additional Patient Usage Statistics
Take Action:
Prozac also comes as the brand name Prozac Weekly™. Prozac comes as regular-release capsules, delayed-release capsules, and a liquid form. Your doctor may begin your treatment with Prozac at a low dose and gradually increase your Prozac dosage over time. Keep in mind that it may take a month or longer for you to notice that Prozac is working. Make sure you take Prozac exactly as your doctor tells you to and do not stop taking Prozac without your doctor's approval.