Zyprexa
Previous
Next
Most Commonly Used
Zyprexa 10mg Tab
Eli Lilly and Co

Pill Identification: LILLY 4117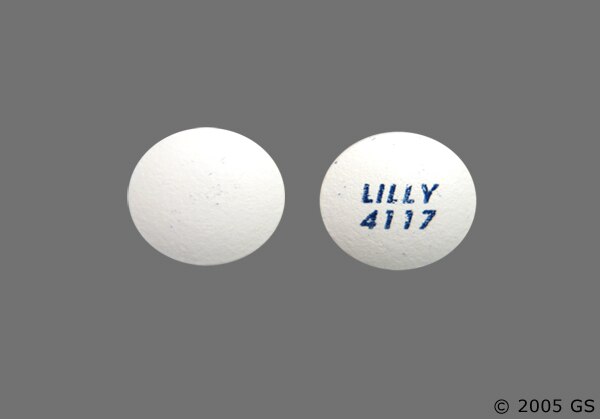 Zyprexa 5mg Tab
Eli Lilly and Co

Pill Identification: LILLY 4115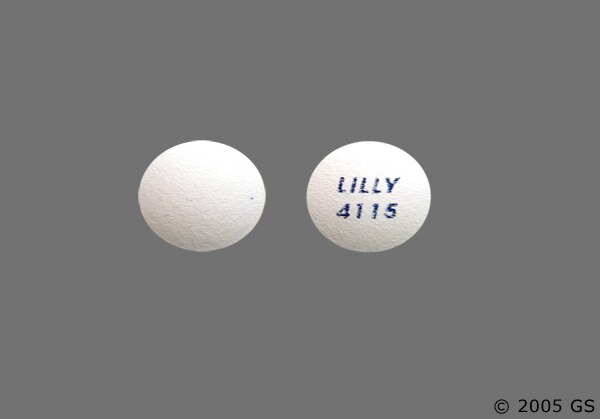 Zyprexa 2.5mg Tab
Eli Lilly and Co

Pill Identification: LILLY 4112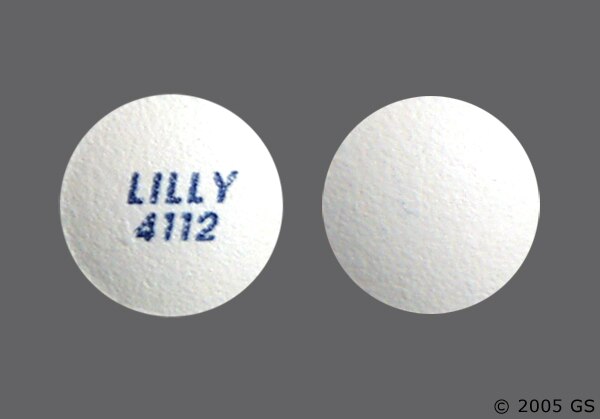 Zyprexa 20mg Tab
Eli Lilly and Co

Pill Identification: LILLY 4420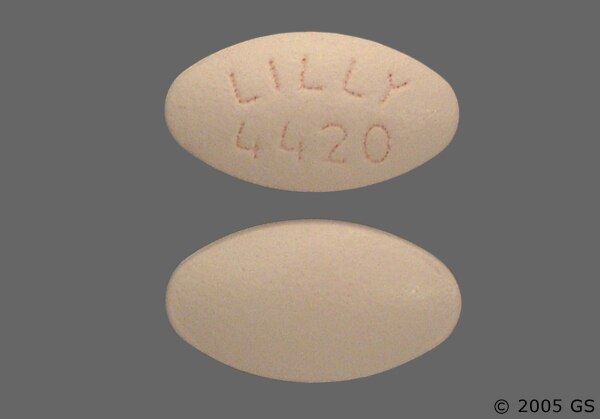 Zyprexa 15mg Tab
Eli Lilly and Co

Pill Identification: LILLY 4415
Also See:

Answers to Frequently-Asked Questions (FAQs)
Other Class Related Drugs
Additional Patient Usage Statistics
Take Action:
Common Side Effects of Zyprexa
Your doctor will want to know about all your medical conditions. Before taking Zyprexa, tell your doctor if you have or have had:
Heart problems
Liver disease
Diabetes
Prostate problems
Narrow-angle glaucoma
Bowel problems
Low or high blood pressure
High cholesterol
Seizures
This is not a complete list. Also, tell your doctor if you are pregnant, breast-feeding, or planning to become pregnant. If you become pregnant while taking Zyprexa, notify your doctor. Discuss any medicines you take, including over-the-counter medicines, herbal remedies, vitamins, and supplements. Some may react with Zyprexa.
Talk with your doctor about lifestyle habits, too. Your doctor may advise you not to drink alcohol while taking Zyprexa, because it can make you too drowsy. If you smoke, your doctor may need to adjust your Zyprexa dose. Zyprexa can change your body's' ability to regulate its internal temperature. Be careful not to become overheated and to always drink plenty of water. If you feel very hot, are sweating too much or not at all, have a dry mouth, feel extremely thirsty, or cannot urinate, get emergency help right away.
Like all medicines, Zyprexa may cause side effects. Some common side effects of Zyprexa include:
Sleepiness
Increased appetite or weight gain
Feeling tired, drowsy, or lacking energy
Dry mouth or increased thirst
Tremors or shakiness
Constipation
Dizziness
Restlessness
Changes in behavior
Teenagers who take Zyprexa may be more prone to side effects such a headache, abdominal pain, pain in the arms and legs, and tiredness. Tell your doctor about these or any other side effects you notice while taking Zyprexa, especially if they become worse, worry you, or will not go away.
More serious Zyprexa side effects may require immediate care. Watch for:
Signs of an allergic reaction: itching and hives; swelling of the face, mouth, or throat; trouble breathing or swallowing; or chest pain
High fever, increased sweating, rigid muscles, confusion, and changes in breathing, heartbeat, or blood pressure
Uncontrollable muscle movements or twitching
Seizures
Numbness or weakness in an arm or leg or on one side of the body
Suicidal thoughts or impulses, or any self-destructive or troubling thoughts or behaviors
If you notice these or any other alarming symptoms while taking Zyprexa, report them to a health care provider immediately or call 911 if an emergency.