Every 10 credits = $5 Pharmacy & Health ExtraBucks Rewards.*
Earn on prescriptions and more with ExtraCare Pharmacy & Health Rewards® using your existing ExtraCare® account. Then send your card to redeem on nonpharmacy items at CVS.com® and in store at CVS.*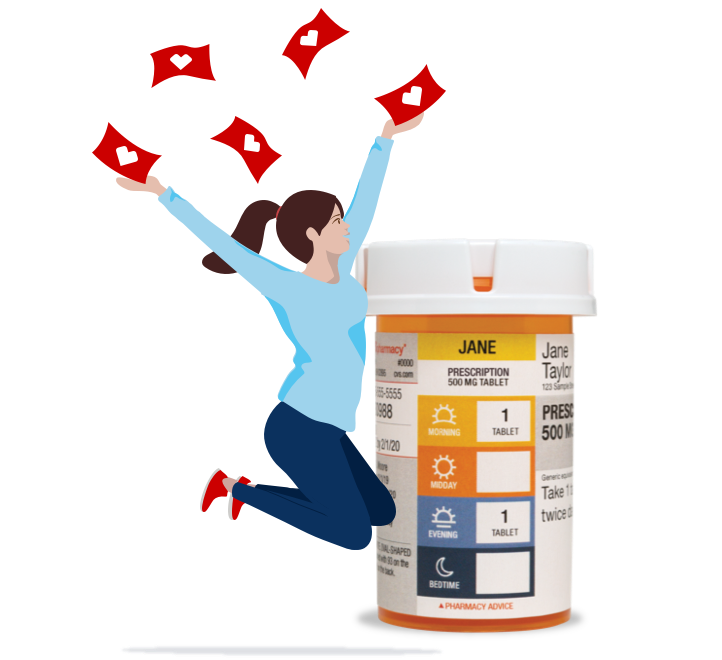 Ways to earn 1 credit:
---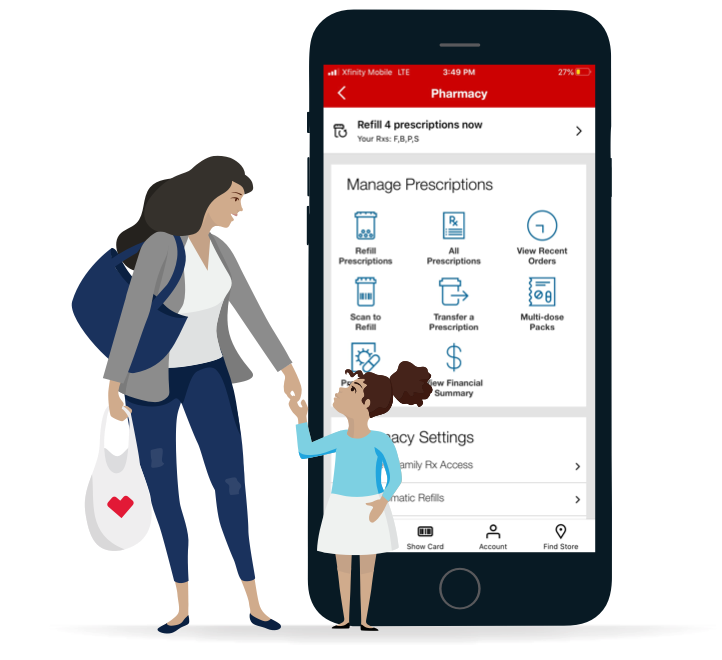 Redeem rewards on what you love!*
Every script fill brings you closer to savings. Be sure to check your CVS.com account for unused rewards.
Step 1: Track your rewards

Sign into your CVS.com account or download the CVS Pharmacy

®

app to track your rewards.

Step 2: Access your rewards

Send your earned rewards to your ExtraCare card or print out your reward.

Step 3: Shop and save

Put your ExtraBucks Rewards to use! Head to your local CVS

®

or shop online CVS.com
A smiling family in a CVS store, carrying shopping bags.
Easily track your next reward.
Look at the bottom of your receipt
Your next reward is tracked at the bottom of your receipt
Use the CVS Pharmacy app and access your Deals & Rewards