Acuvue Oasys With Hydraclear Plus | 12 pack
$82.99
(per box after discount)
Reg:

$82.99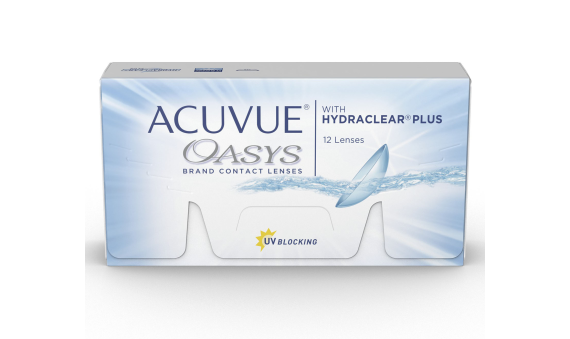 Best deal on this product: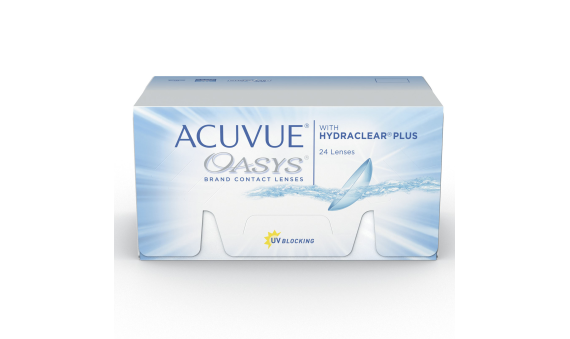 Acuvue Oasys
(24 lenses / box)

Details
Lens type: 1-2 week soft disposable contact lenses
Package details: 12 lenses in buffered saline with methyl ether cellulose
Material and % of content: 62% polymer (Senofilcon A)
Water % of content: 0.38
Manufacturer: Johnson & Johnson
Description
ACUVUE OASYS® contact lenses with HYDRACLEAR® Plus provide a truly comfortable contact lens wearing experience. These lenses have been designed to keep your eyes moist and comfortable all day. You might forget you're wearing a lens at all. ACUVUE OASYS® contact lenses block more than 99% of UVB and 95% of UVA-1 rays - the highest levels you'll find on the market today. And with dryness-reducing HYDRACLEAR® Plus technology, these are the contact lenses for anyone looking to put glasses and rewetting drops behind them.
See all Acuvue products.
Shop by Lens Type