Showing 1-9 of
9 products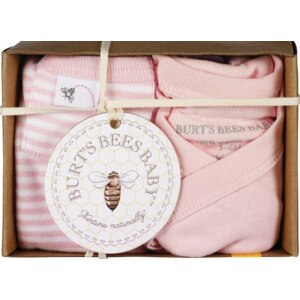 Burt's Bees Baby Kimono Set, Top & Pant Blossom Pink, 3-6Months
Burt's Bees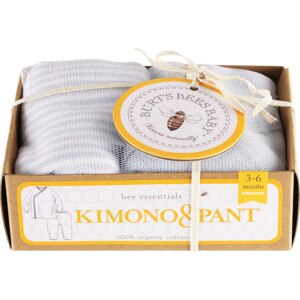 Burt's Bees Baby Kimono Set, Top & Pant Sky Stripes, 3-6Months
Burt's Bees
Burt'S Bees Striped Coveral & Solid Hat, Blossom Pink, 3-6 Months
Burt's Bees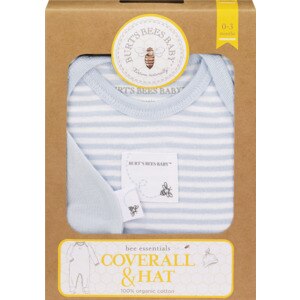 Burt'S Bees Striped Coveral & Solid Hat, Sky Stripes
Burt's Bees
Prices may vary from online to in store.
Baby Clothing
Even though babies are small, they have big needs when it comes to clothing. Infants may need to have their clothing changed many times per day when messes occur during feedings and diaper changes. This makes it important to have a full wardrobe of clothing ready for your baby. CVS can help you create the perfect layette for your little one with a diverse assortment of baby clothing and accessories.
Comfortable Baby Clothes
For babies, parents need to consider both the comfort and convenience of clothing. Bodysuits, rompers and sleepers are popular choices, as they often feature snap-up designs that simplify diapering. Products with lap shoulders can make dressing easier, too. Popular fabrics for baby clothing include cotton and bamboo, as they are soft, breathable fibers.
Baby Outfits
Some baby clothing can help make nursing and feeding babies easier. Bibs fit around a child's neck and cover their clothing to catch dribble, drips and spit-up. When shopping for bibs, be sure to take the fastening into consideration. Styles may be secured by snaps, ties or Velcro. You can also find small absorbent cloths called burp cloths for wiping an infant's mouth.
Accessories for Baby
In addition to clothing, babies often wear accessories. Soft beanie hats can keep infants' heads warm and are especially ideal for babies who have yet to grow a full head of hair. Booties and socks provide warmth for tiny toes. Like clothing, baby accessories come in an assortment of sizes based on age.
Baby Clothes Gift Sets
If you're looking for a gift for a baby shower or new baby, clothing gift sets are a great idea. A gift set usually contains more than one article of clothing or an article of clothing and matching accessories and features visually appealing packaging.
Baby Clothes Sizes
When shopping for baby clothing, it's important to consider size. Sizing for infant clothing is broken down by age. Each brand develops their own sizing system. For example, clothing from one brand may be divided into 0 to 3 months, 3 to 6 months and 6 to 9 months sizes, while another brand may offer 0 to 3 months and 3 to 9 months sizing. Because babies grow at different rates, your child may be ready for the next size before he or she reaches the next age. You can learn more about the size guidelines for each article of clothing in this selection by checking out the product descriptions.
Related Searches
baby clothing
,
diaper bags
,
baby safety
,
baby fever relief
,
baby teethers
,
baby thermometers