Showing 1-20 of
28 products
Beauty Tools & Accessories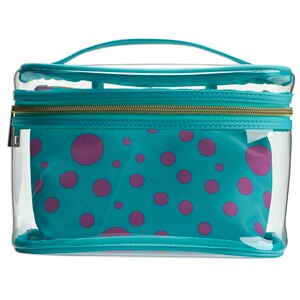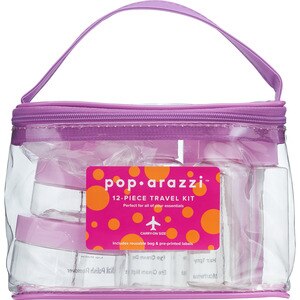 Beauty 360 12 Piece Travel Kit, Assorted Colors
Beauty 360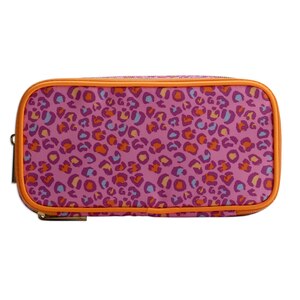 Pop-arazzi Animal Print Rectangular Organizer
Pop-Arazzi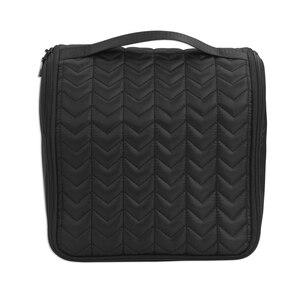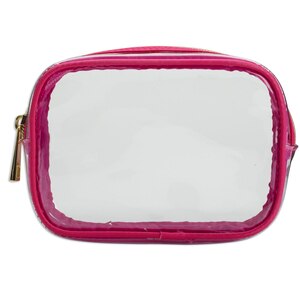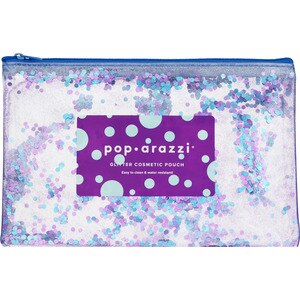 Pop-arazzi Glitter Large Cosmetic Pouch
Pop-Arazzi
Buy 2, Get 1 Free - Add 2 or more to qualify!
Pop-arazzi Glitter Medium Cosmetic Pouch
Pop-Arazzi
Buy 2, Get 1 Free - Add 2 or more to qualify!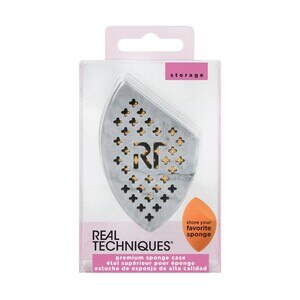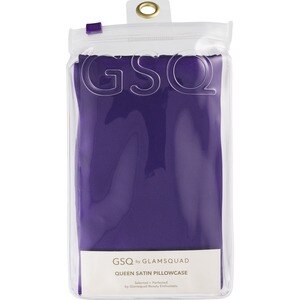 Prices may vary from online to in store.
Makeup Bags & Pouches
Keep your beauty products and makeup favorites at your fingertips with cosmetic pouches and makeup bags from CVS! Pick from easy to carry travel makeup bags with handles to makeup pouches small enough to keep in your purse. Traveling soon? Make packing easier by having separate bags for your cosmetics, toiletries, and shaving products! This will make getting ready when you're away from home much easier and will also save you the worry of whether or not your shampoo exploded all over your clothes during your flight. Feel better about traveling and bring your morning routine with you – no matter where you go – with cosmetic bags and makeup cases from CVS!
Clear Makeup Bags
Is your makeup taking over your bathroom sink, scattered on your desk, or spread across your bedroom floor? If you can relate to any of these, you need a makeup organizer – desperately. Not only will a makeup organizer help tame the beast that is your makeup collection, but it will also make it easier to find your makeup when it's time to get ready. Keep all of your makeup favorites in a clear makeup bag so you can easily find your makeup mirror and lip liner. If you have a small makeup collection, a makeup pouch would be perfect for you. You can fit all of your items in a small compact pouch and there is still space to keep your makeup brushes separate from your liquid and powder makeup.
Cosmetic Bags For Travel
Stop wasting time digging around that bottomless pit you call your purse and keep all of your makeup essentials together in a small travel pouch. Touch up throughout the day with convenience! In your cosmetic pouch, you should have some powder to blot your face on a hot day, your favorite lipstick or lip gloss to reapply after a meal, and some blush and a compact brush to freshen up your look throughout the day! Buy your makeup pouch in a pattern or color that compliments your purse, throw all your makeup in the bag, and never mistake your lip gloss for a pen ever again. Whether you're going on a trip and want to bring your toiletries with you or you need to tidy up your makeup at home, CVS has the toiletry bag and makeup case for you. No matter the size of your makeup collection, you will find a makeup bag that you'll love. Get organized today and travel the right way with cute cosmetic bags from CVS.com!
Related Searches
best makeup bags, toiletry bags, face wash wipes, travel size face lotion, travel hair dryer, travel size hair spray