Setting Powder For Oily Skin
Showing 1-13 of
13 products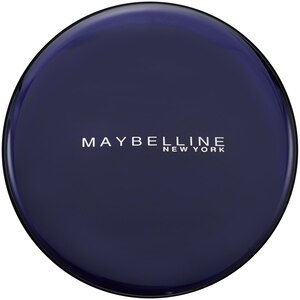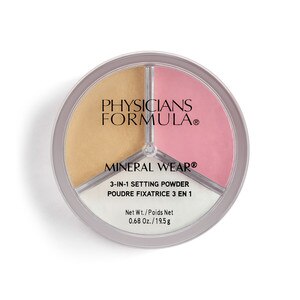 Physicians Formula Mineral Wear 3-in-1 Setting Powder , Set/ Bright/ Bake
Physicians Formula
Limit 6 per order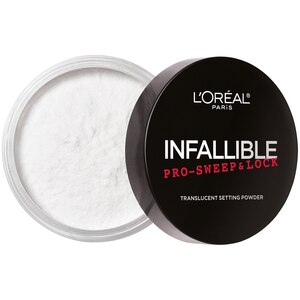 L'Oreal Paris Infallible Pro Sweep & Lock Loose Setting Powder, Translucent
L'Oreal Paris
Limit 6 per order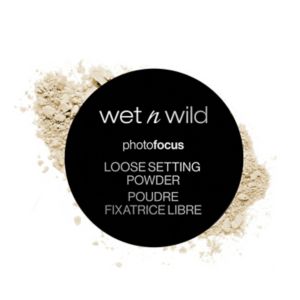 Wet n Wild Photo Focus Loose Setting Powder
Wet n Wild
L'Oreal Paris Infallible Tinted Loose Setting Powder
L'Oreal Paris
Prices may vary from online to in store.
Setting Spray & Setting Powder
Finish off your makeup look with a few spritzes of setting spray or a dash of setting powder to lock in your makeup! Using makeup mist or finishing powder can make a world of a difference. Using these products can help your makeup to last longer as well as help to control oil or hydrate the skin. No matter your skin type – dry or oily – there are makeup setting products that will work well with your skin.
Why Use a Makeup Setting Spray?
There are many benefits to using a makeup setting spray. While it can make your makeup last all day, it can also benefit your skin. There is a setting spray for oily skin and for dry skin. Do you find that throughout the day, your face oils just break apart your makeup? A matte setting spray would be beneficial for you. Spraying a few spritzes of mattifying makeup spray will prevent the oils from coming through and ruining your makeup look.
If you have dry skin, you may find that your foundation clings to your dry patches and creates a less than appealing texture. You can prevent your texture from showing through your makeup by hydrating your skin with a few spritzes of dewy setting spray. A dewy finishing spray is hydrating and will leave your skin with a natural-looking glow!
What is "Baking Makeup"?
Baking makeup has been a trend in the makeup community for quite some time now. People bake their makeup to increase longevity of their makeup and to prevent creasing. Sounds great, right? Well what does it mean to bake makeup, anyways? Baking your makeup consists of packing on translucent powder onto areas of your face where you want extra coverage, and leaving it on for a few minutes. Most apply face baking powder underneath their eyes, on their foreheads, under their cheekbones and on their chin – as these are places where concealer is often placed. While the finishing powder is on your face, the heat makes it so that the powder is set to perfection. After a few minutes, brush off the excess bake with a fluffy brush and you will be left with a crease-free and flawless complexion!
Setting Powder & Finishing Powder
To perfect your makeup base, you will want to set it with a setting powder. There is a setting powder for oily and dry skin! Loose setting powders are great for baking underneath the eyes to avoid creasing. You will want to use a translucent powder or a lighter powder than your skin to. Doing this will brighten up your under eyes, making you look more awake. After applying your favorite concealer, pack on the setting powder with a dampened makeup sponge. To set the rest of your liquid makeup, dust some pressed powder over your face with a big fluffy face brush. The pressed powder should be the same color as your complexion. Taking these steps will prevent oils from breaking up your makeup. If you find that you still get oily throughout the day, you can use a compact powder, which you can just throw in your bag and use on-the-go. Use blotting papers to blot away any excess oil and then pack on some oil control powder to the problem areas on the face.
You put so much time into perfecting your makeup, so take that extra step and make sure that it lasts with makeup setting spray & powder from CVS!
Trending Products