Showing 1-5 of
5 products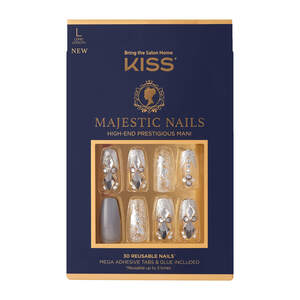 KISS Majestic Nails High End Prestigious Mani
Kiss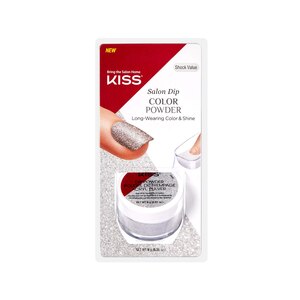 Prices may vary from online to in store.
Nail Art
Skip the nail salon and create your own nail art at home while saving money. Shop nail art kits and supplies from CVS Pharmacy! Nail art is a great way to make a unique statement for events, nights out with friends or just working from home.
Press-on & Fake Nails
If you want a professional-looking manicure but don't have perfectly shaped nails or don't want to paint your own, don't worry. Acrylic nails, sometimes called press on nails, are available in a variety of shapes, sizes, and colors. Pick one that suits you and wear the set plain, or adorn them with nail art stickers to create a truly unique look. If you're looking for an easy way to achieve salon quality nails, shop our wide selection of false nails to find the best style for you! Many women love the look of French tip nails but struggle to create the look at home. French tip acrylic nails are a great alternative! You can even decorate them and create your own unique French tip nail designs. Regardless of the style of stick on nails you choose, when shopping for the best press on nails for you, you'll want to pay particular attention to sizing so that the acrylic nails will look natural and fit over your own comfortably.
Nail Stickers & Nail Art
Whether or not you choose to use fake nails, you may be wondering how to do nail art. Well, there is no right or wrong way! You can create cute nail designs that are simple using nail art pens. With nail art pens, you can draw patterns and designs right on top of your nail color. Polka dots and stripes are easy nail art options if you are a beginner. If you are more advanced, you can try creating cute nail art like butterflies, flowers, animals, and even abstract art concepts on your nails. Inspiration for nail art ideas can come from anywhere, so feel free to get creative and let your imagination be your guide! And if you don't want to draw your own nail art, don't worry. Nail stickers are a great way to apply intricate designs to your nails without having to draw. Many nail stickers come with multiple sheets, and some contain mock jewels and crystals. These are a great way to accessorize your nail look for holidays and other special occasions. Some nail stickers come with adhesive on the back while others require nail glue to adhere. If you don't want to worry about purchasing multiple products, you may like to try a nail art kit. Nail art kits typically contain everything you need to create your own unique nail designs, from nail glue to stickers to tubes of nail glitter.
Related Searches
hair skin nails with antioxidants, collagen powder, beauty supplements, white fake nails, pink fake nails, beige fake nails